Want to wear Classic Triumph T-Shirts or Polo Shirts to your club meets, social engagements, when knocking around at home or any other place you care to think of?
We're just getting started and will be adding new designs soon.
Our Triumph T-Shirts will be available to order shortly.
T160 – 1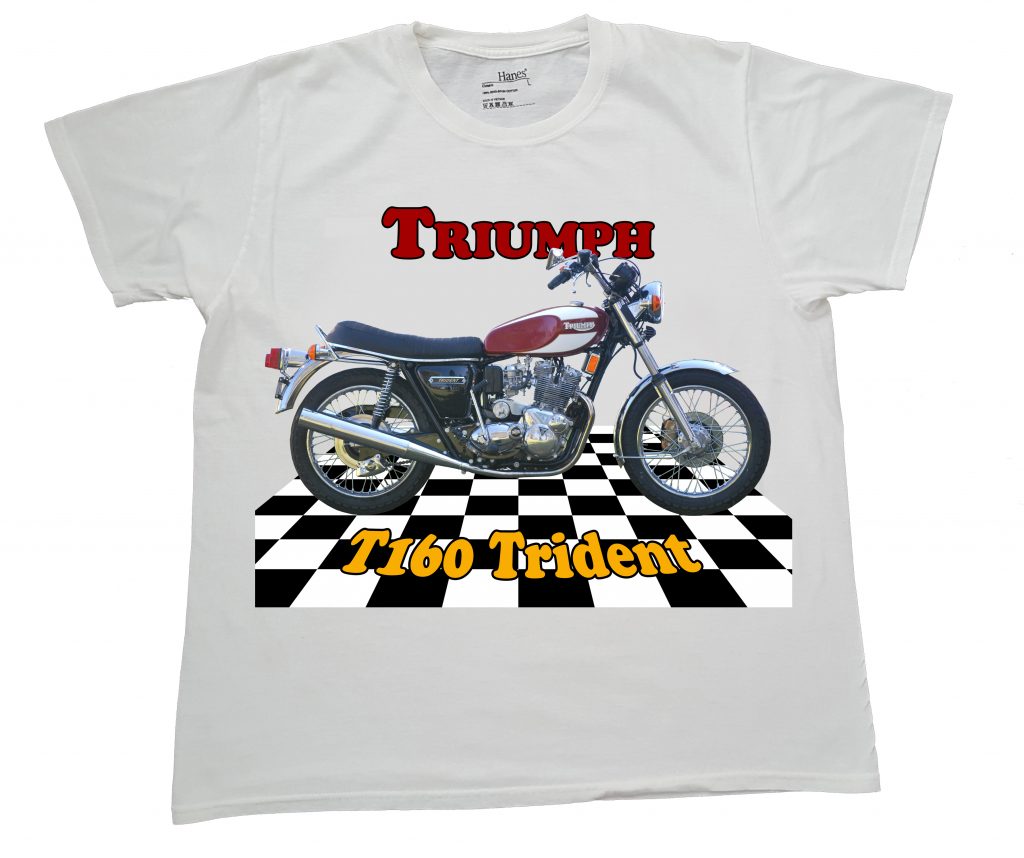 T160-2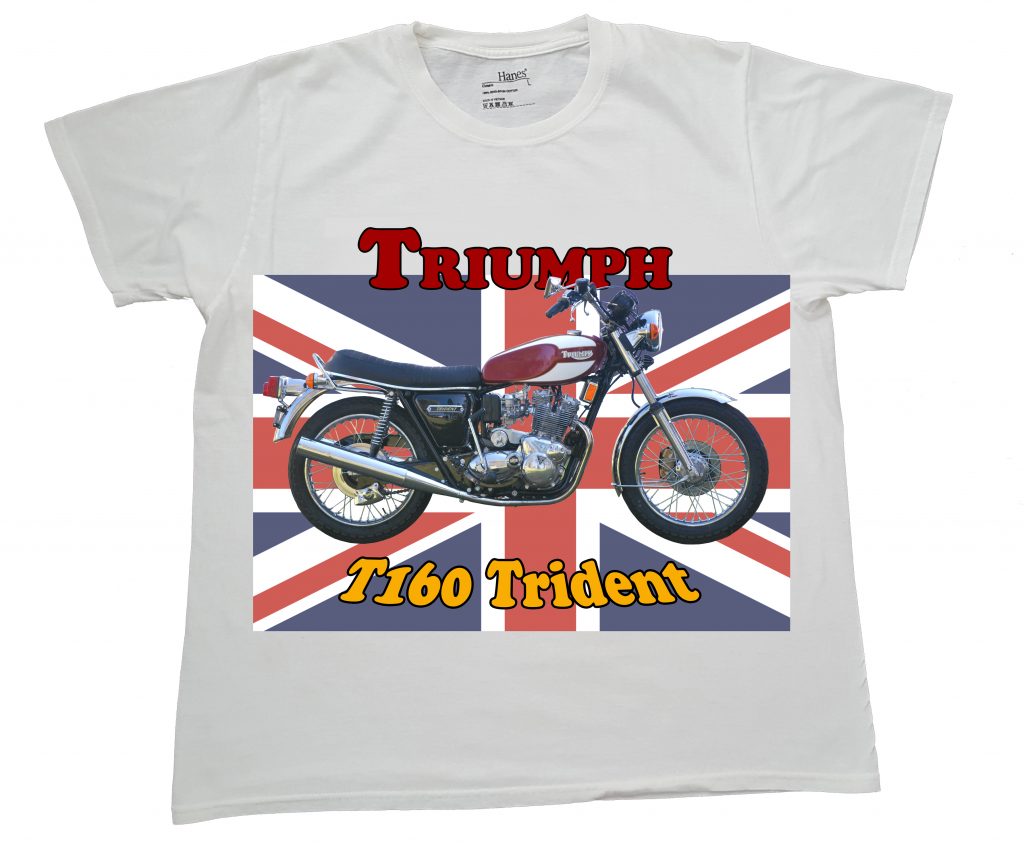 T160-3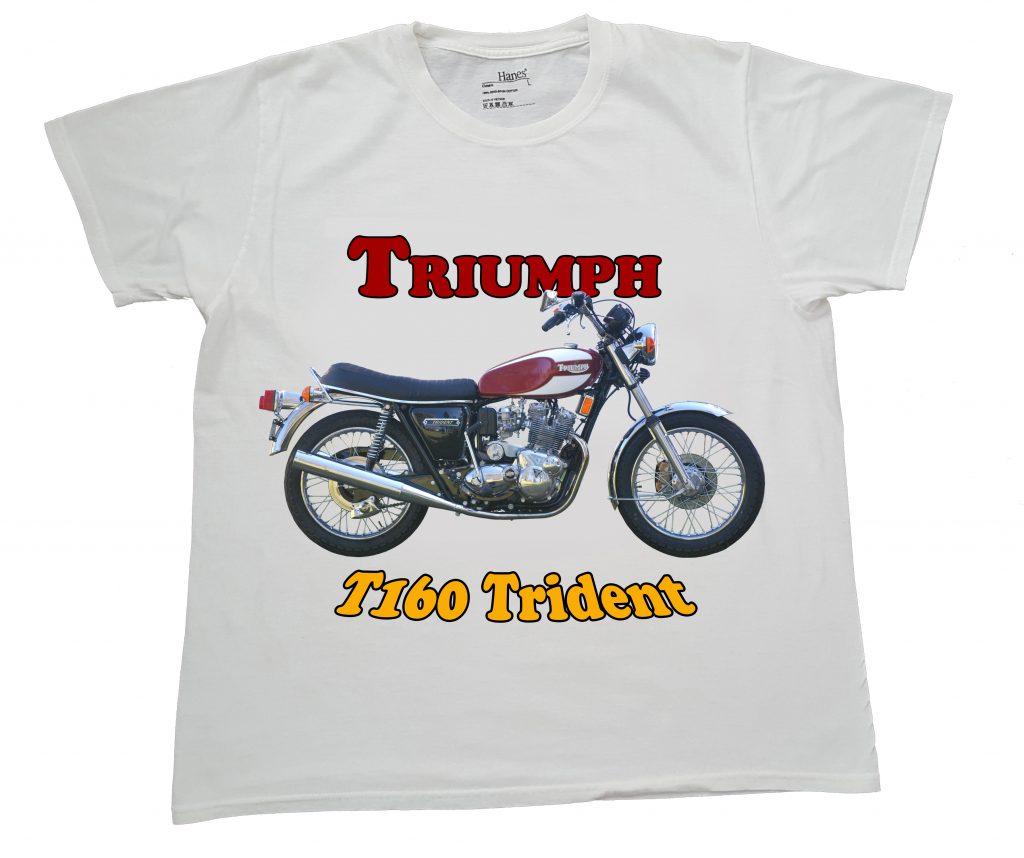 Bonneville Special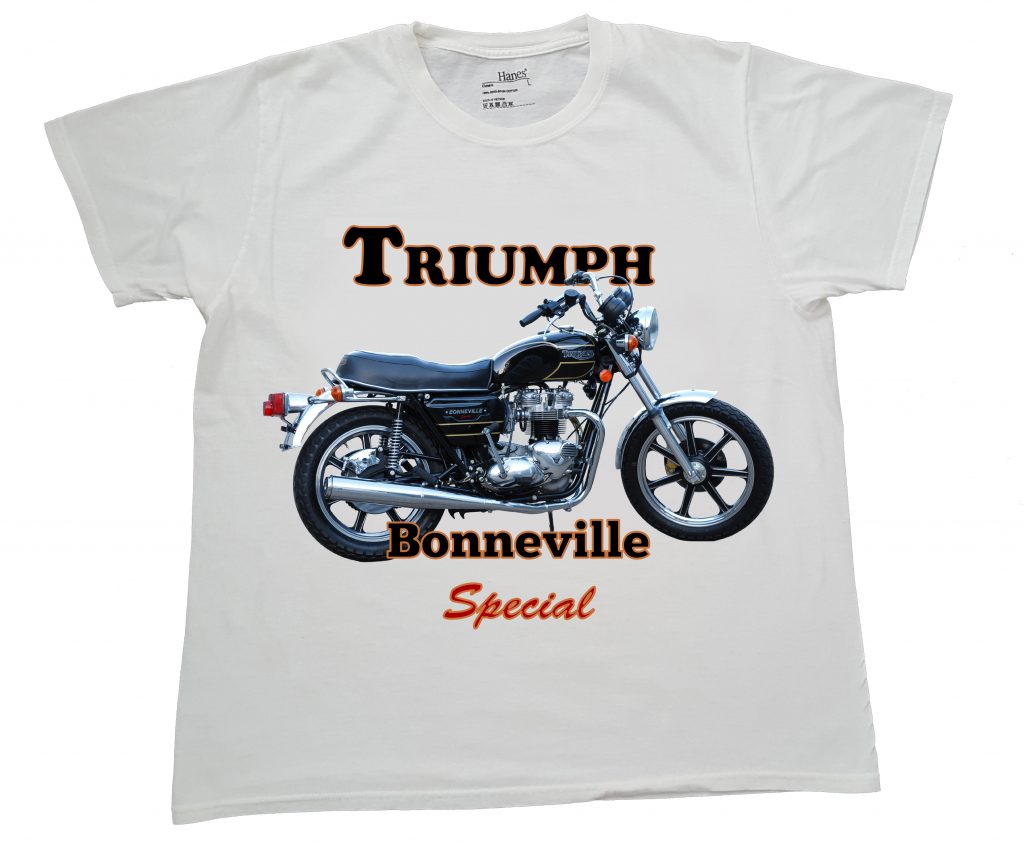 Royal Wedding Bonneville
T150T – 1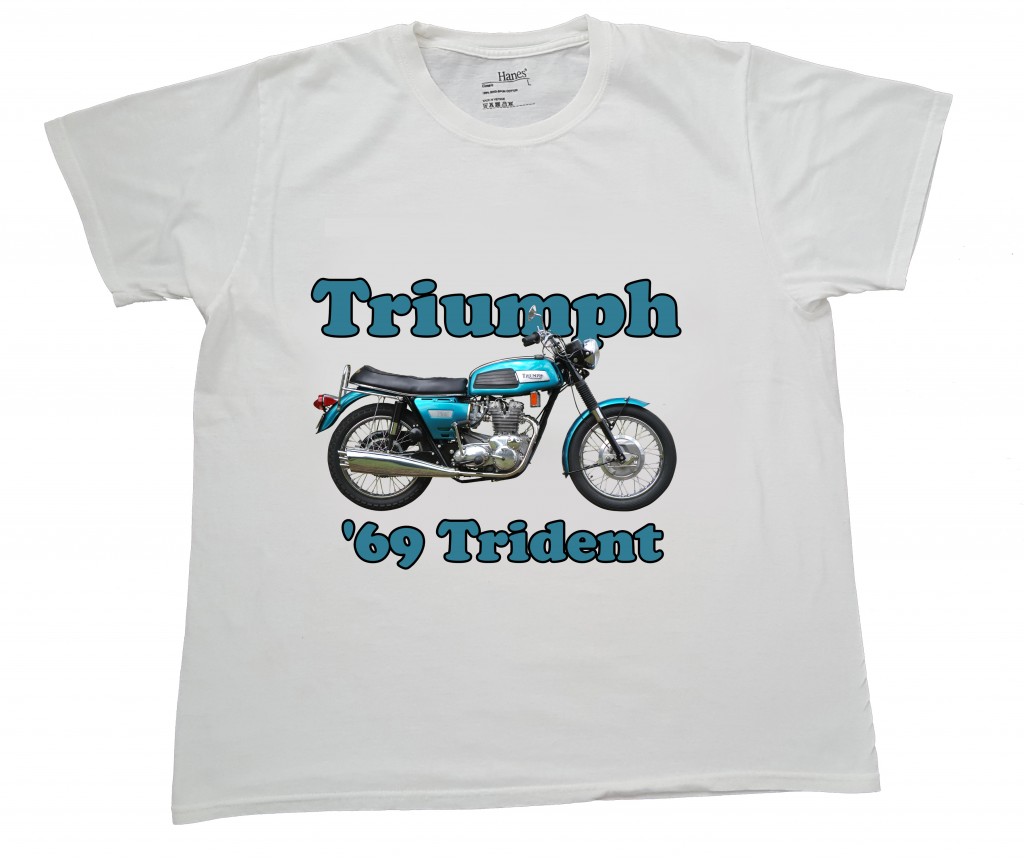 T150T – 2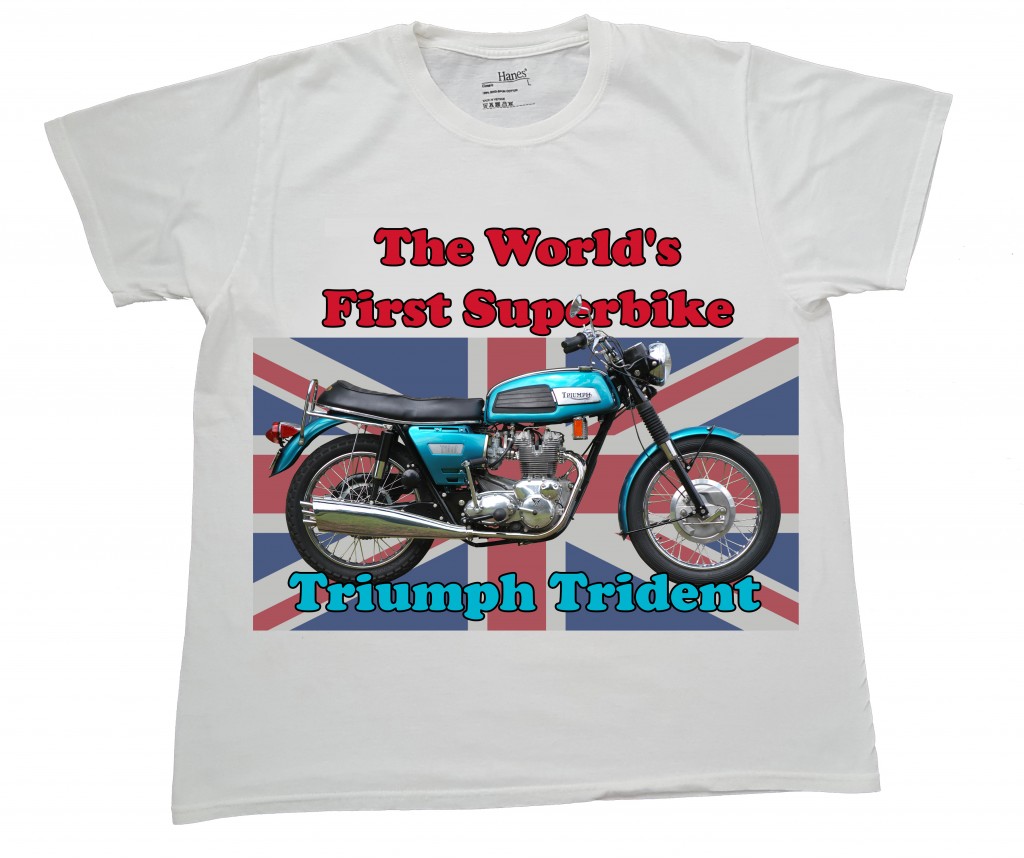 More T-Shirt Designs Coming Soon!