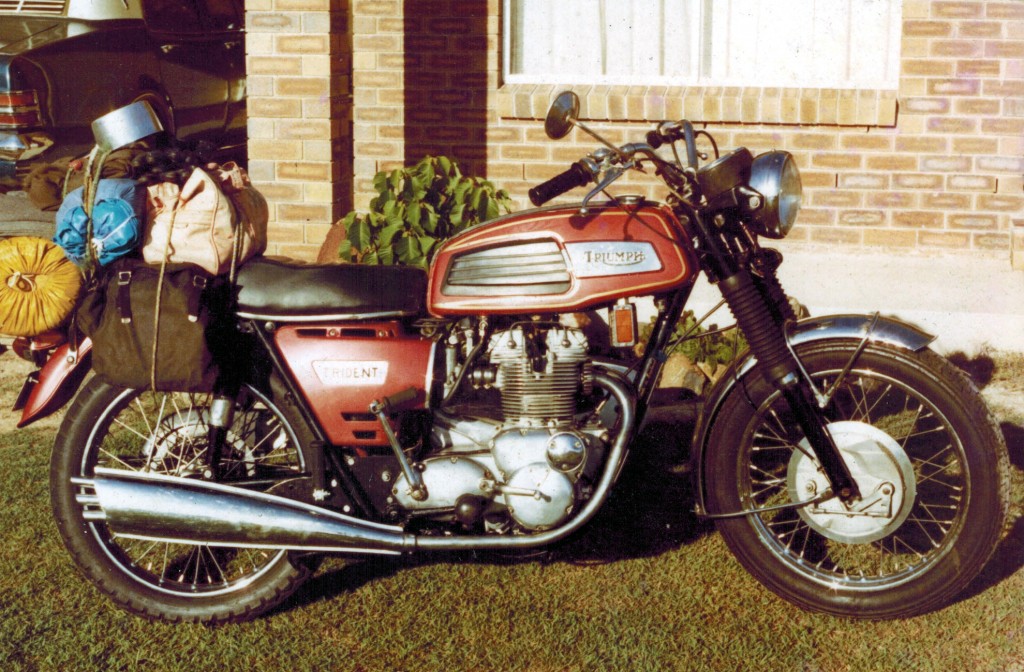 After leaking many pints of oil and suffering (points) ignition problems throughout the 2000km round trip the bike was dismantled for a much needed refurb.
Re-emerging in much better shape it looked like this and went into daily service.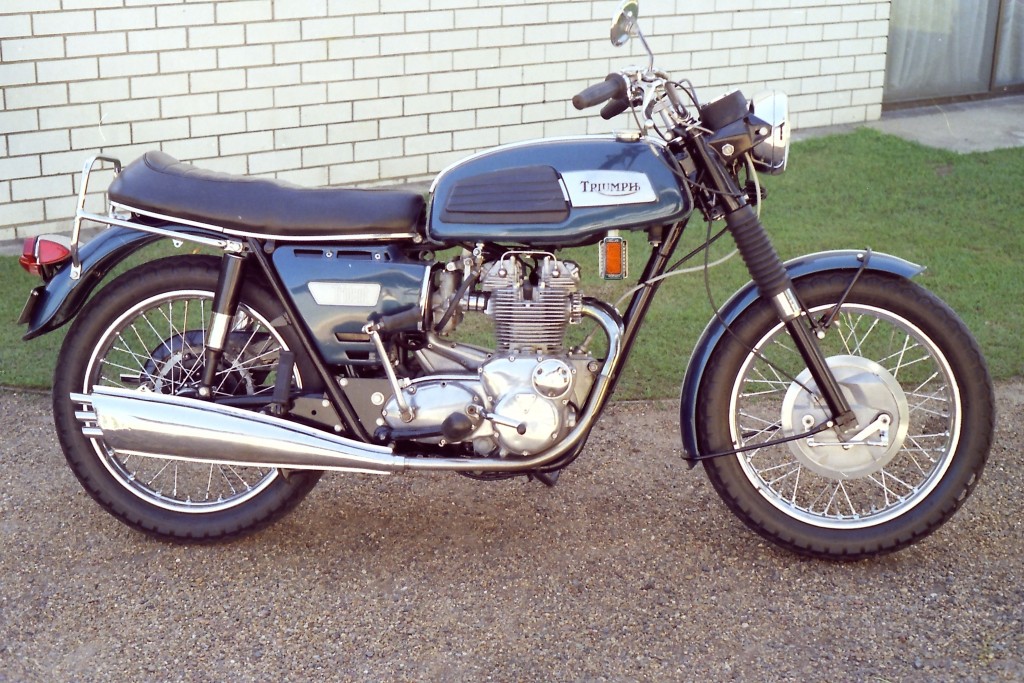 As an everyday 'ride to work' machine it was used (and abused) for many years but eventually ended up in pieces awaiting another rebuild.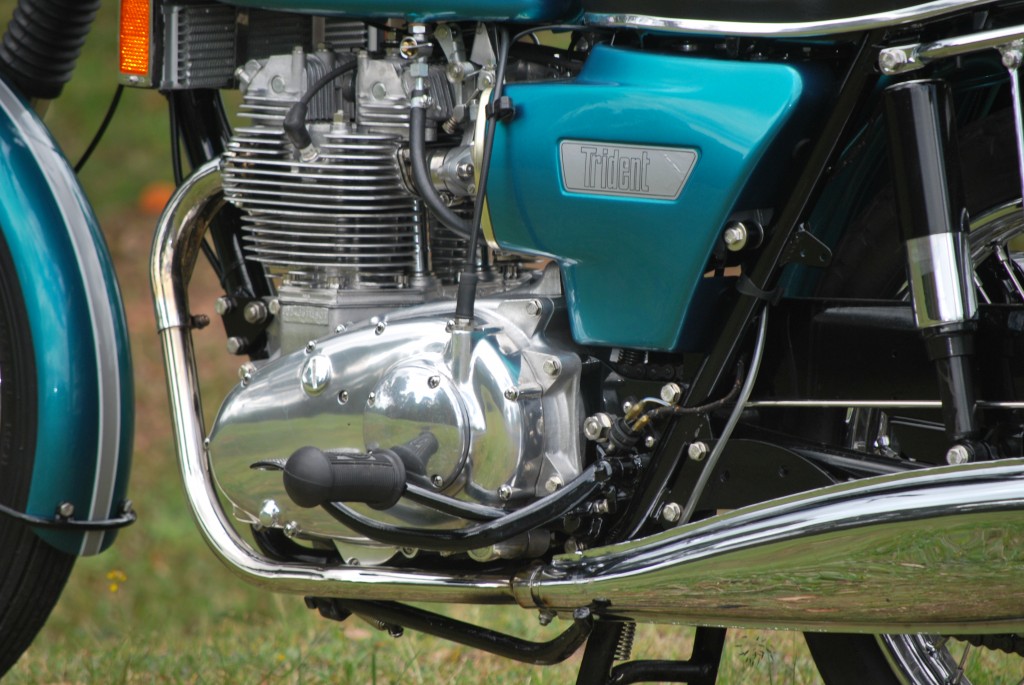 Not one steel item that was originally zinc plated remains in place on this machine. Each part has been painstakingly reproduced out of Stainless Steel.
It is a pleasure to ride, sounds awesome and is a perfect example of why we love to restore Classic Triumphs!