1974 T150V Restoration Project
This beautiful example of a 3 cylinder Triumph Trident arrived at our workshop in pieces and left looking like it just came off the assembly line.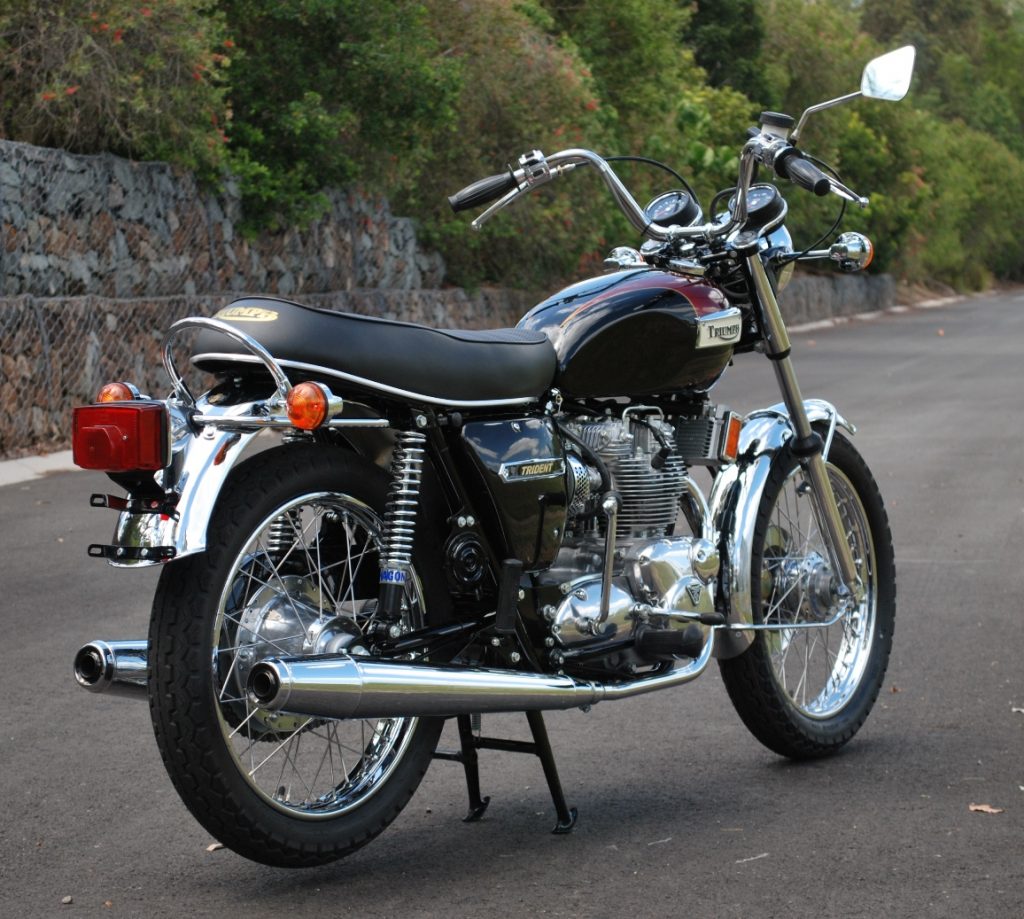 1974 T150V Triumph Trident
Here is a pictorial journey of the restoration process…
Crankcases are cleaned and brought back to factory shine.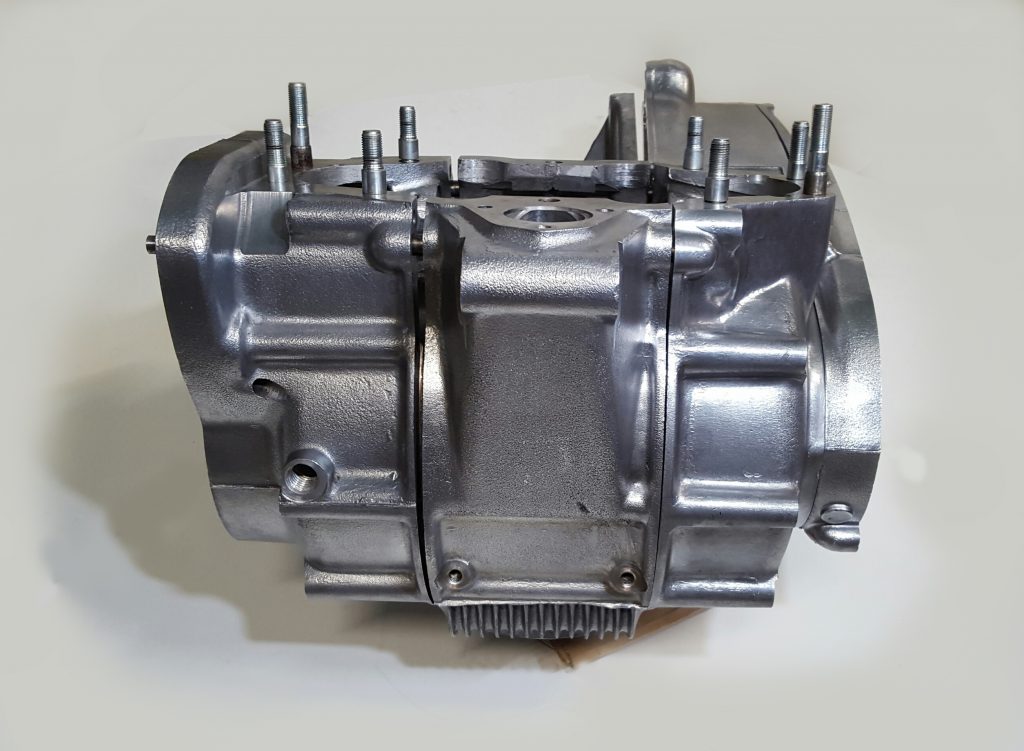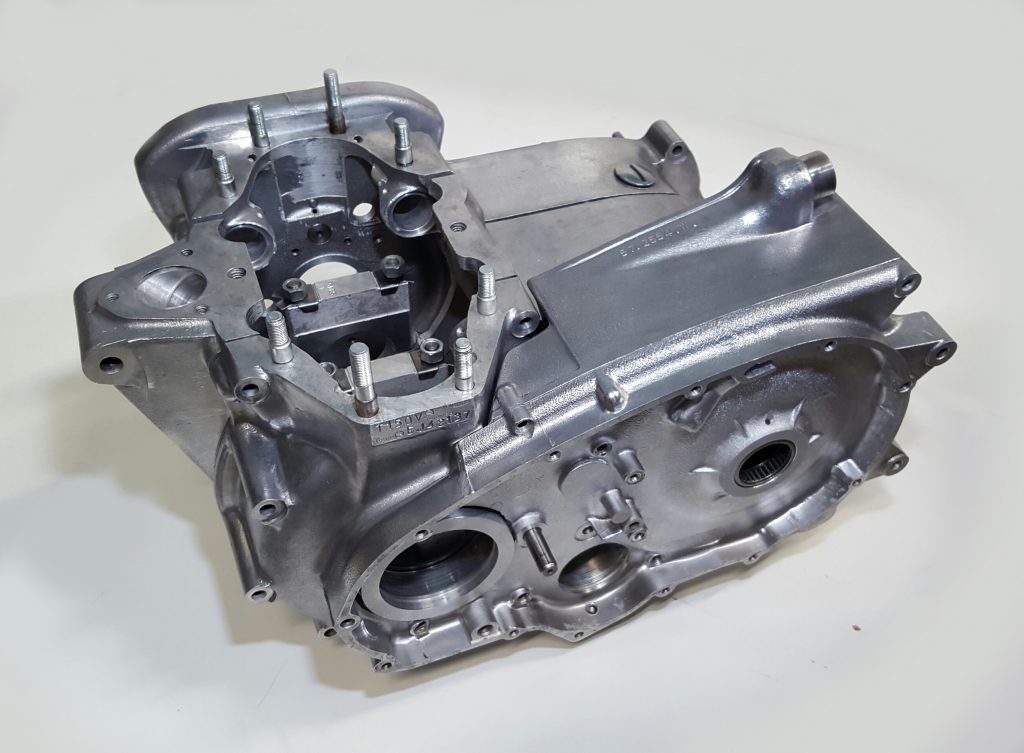 Engine Covers are restored to their former glory (usually better)
An initial cut with a buff allows us to find all the dents, scratches and other problems (and some factory laziness as well) that need fixing….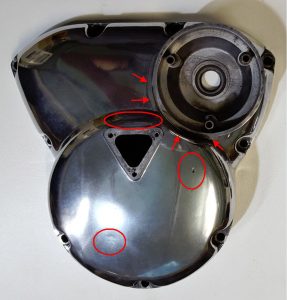 And good old fashioned elbow grease and wet and dry emery paper go to work to produce something spectacular.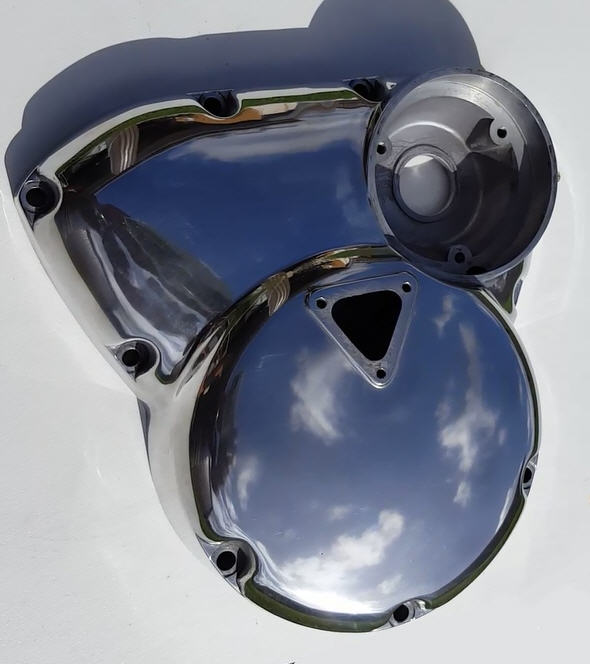 Everything is detailed individually so the finished bike is as new or better.
Front and Rear Hubs 'Before'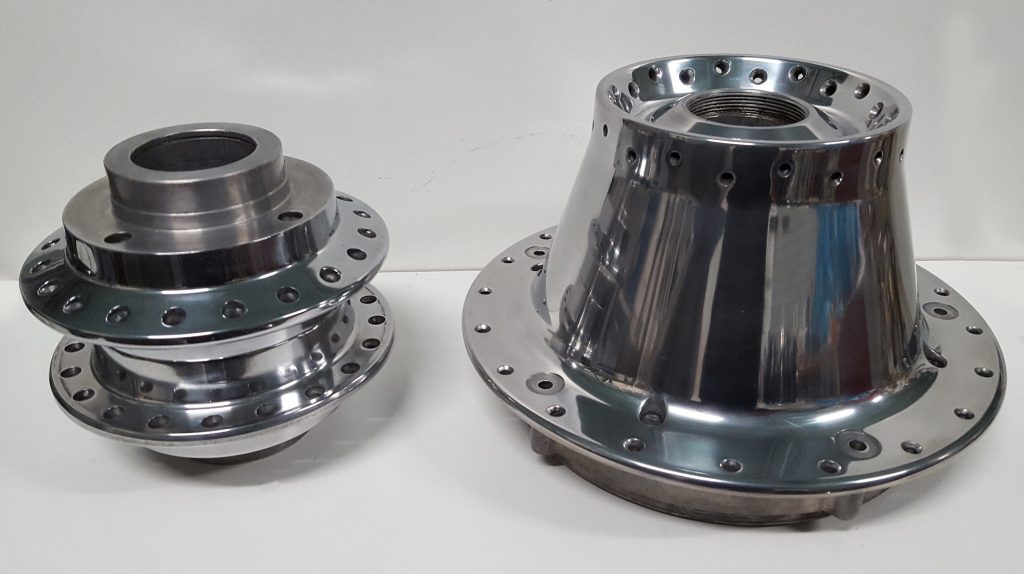 A lot of work goes into making sure everything is right BEFORE surface preparation for painting begins. Here we want to be sure footpegs are level, straight and square to the frame.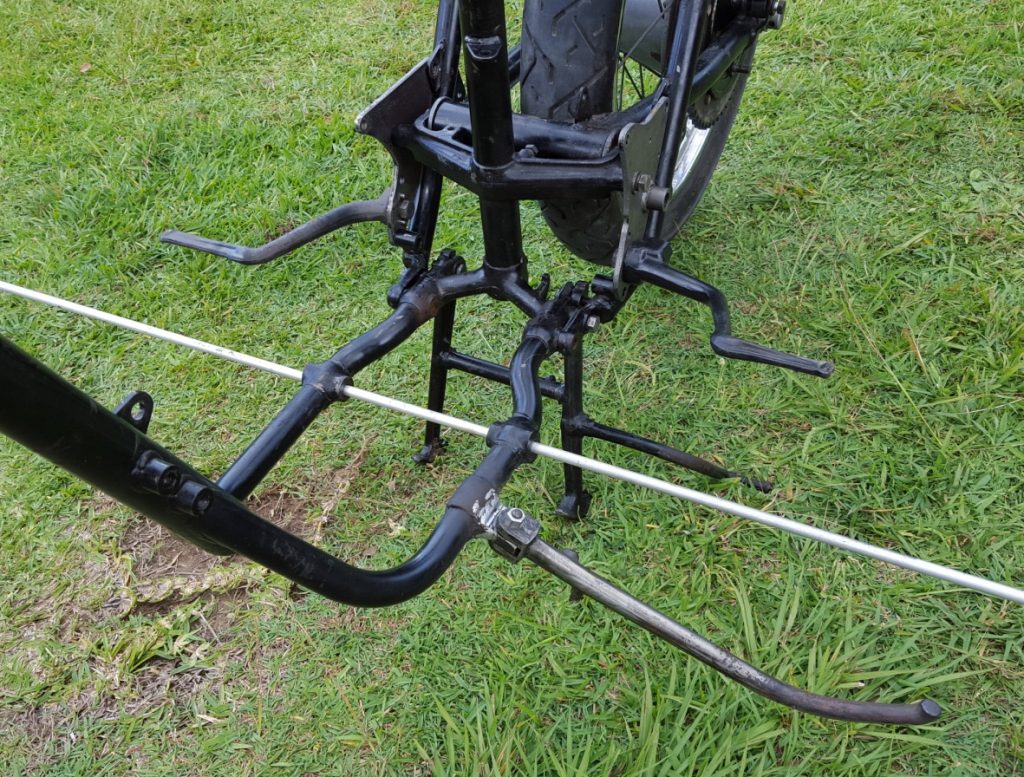 It's also important to be sure that the footpegs have the correct clearance from the motor so we mock up an engine in place to be sure. We take the opportunity to make sure the sidestand is going to fit in perfectly as well.
Meanwhile the engine rebuild has been completed!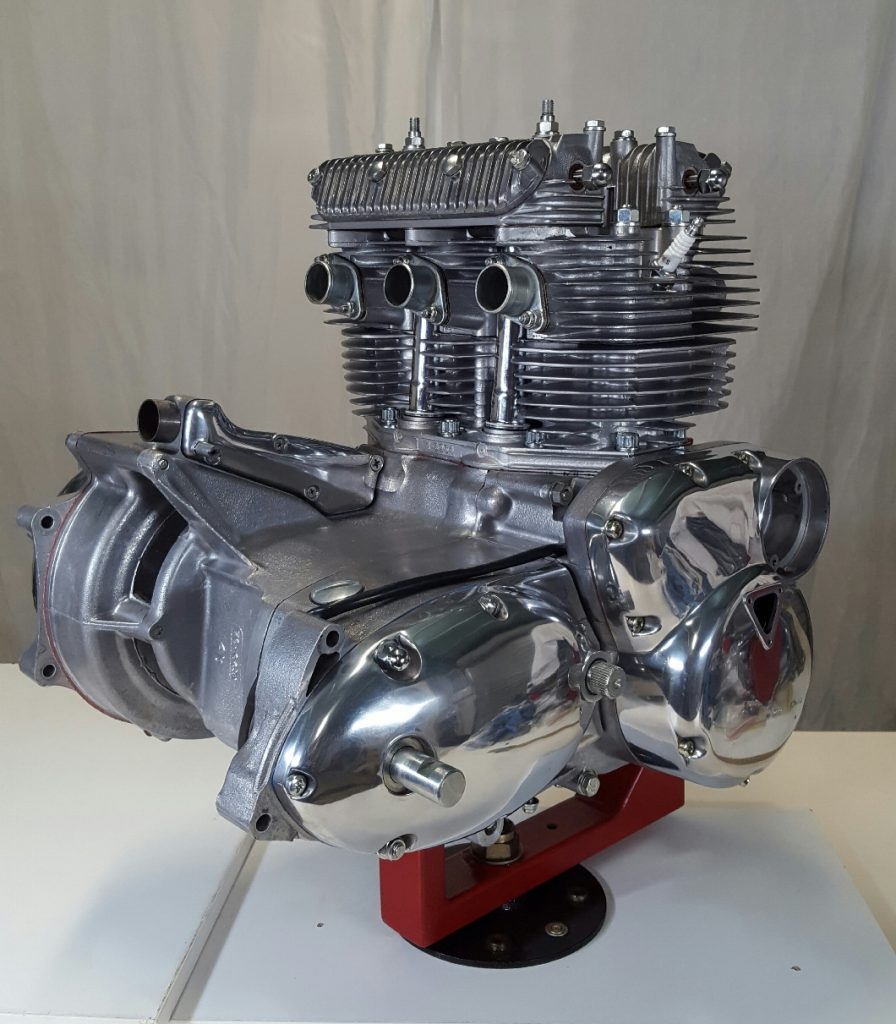 and is now ready to meet the repainted frame.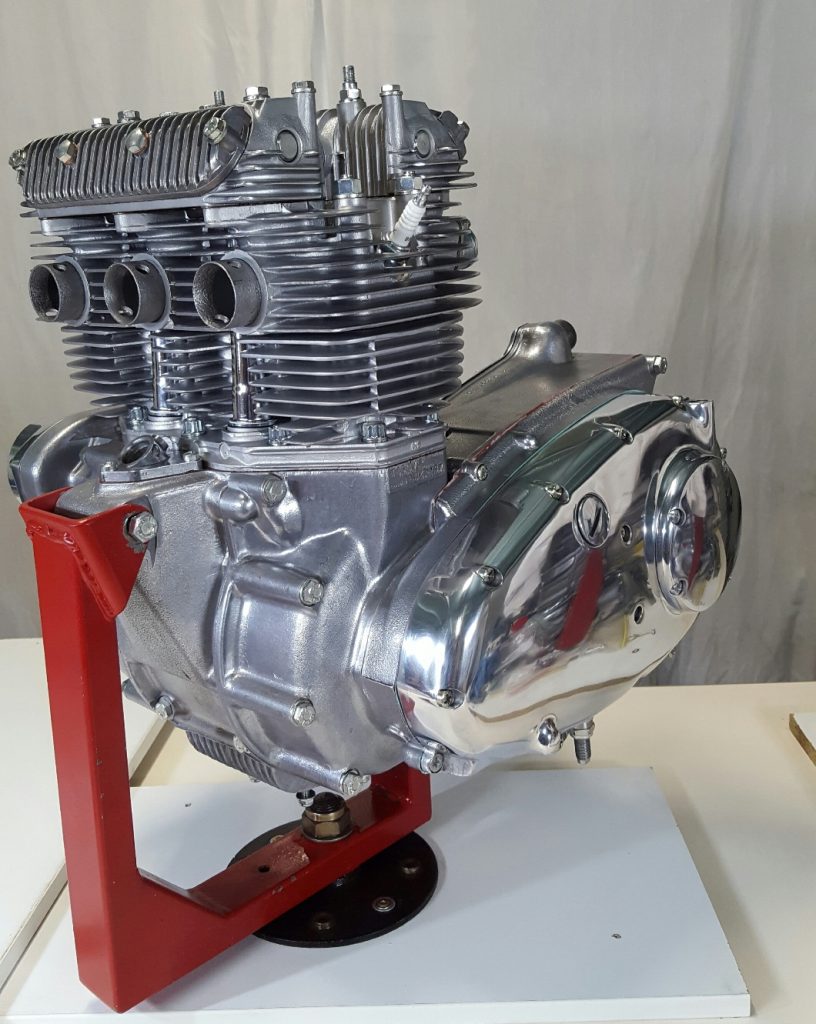 Carefully stripped and then sprayed with 2-Pac paint, the frame is ready for the rebuild.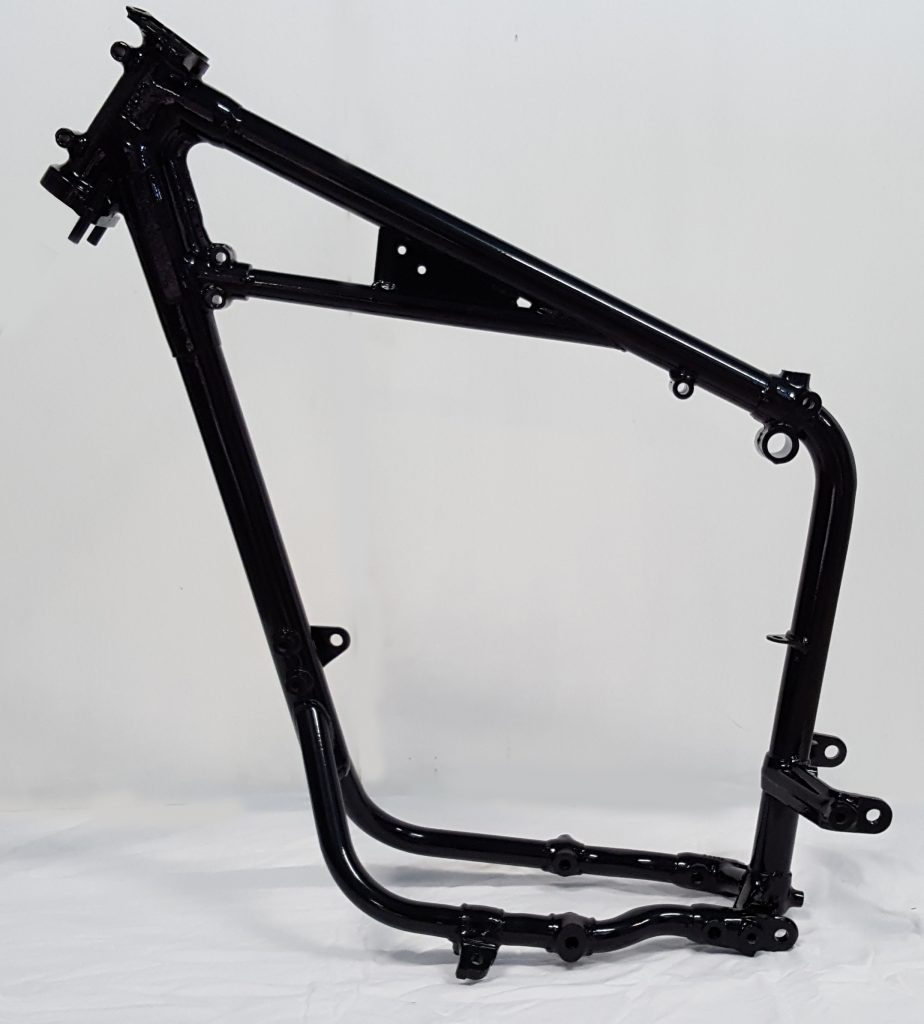 Swing Arm looking good.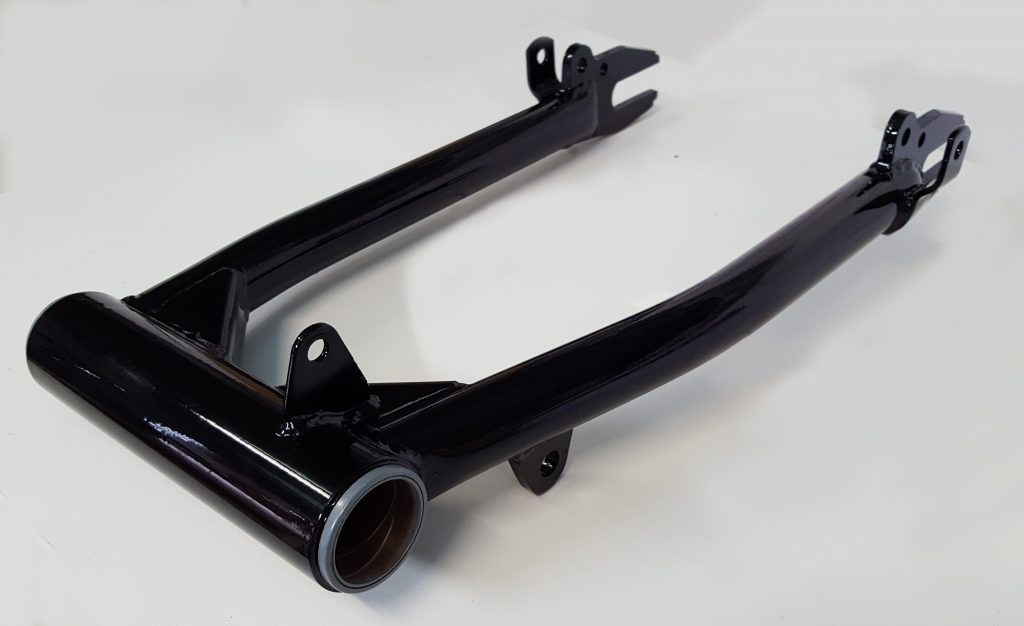 The Engine is Installed into the Frame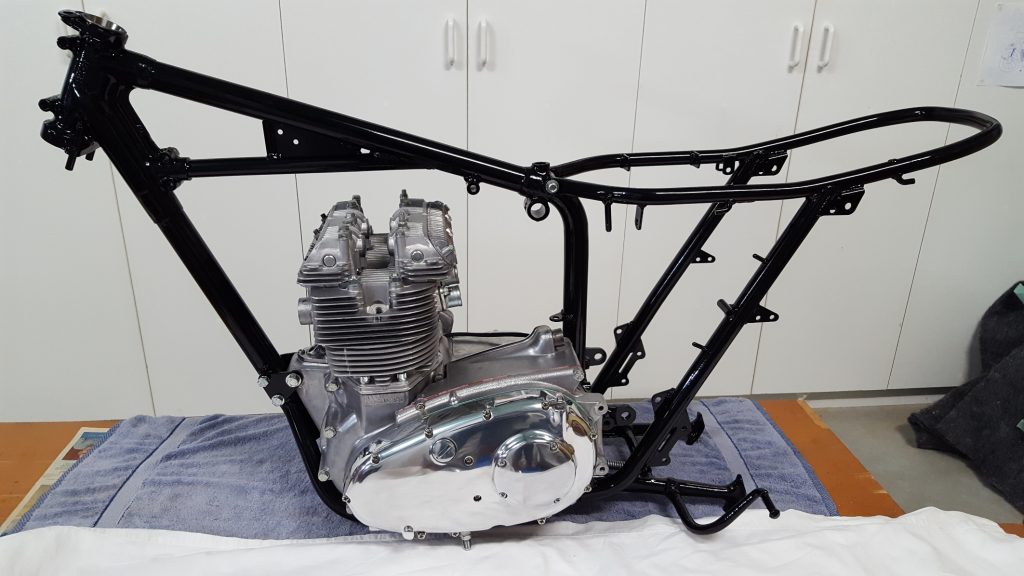 Fork Sliders look a lot better after a good clean-up and polish job.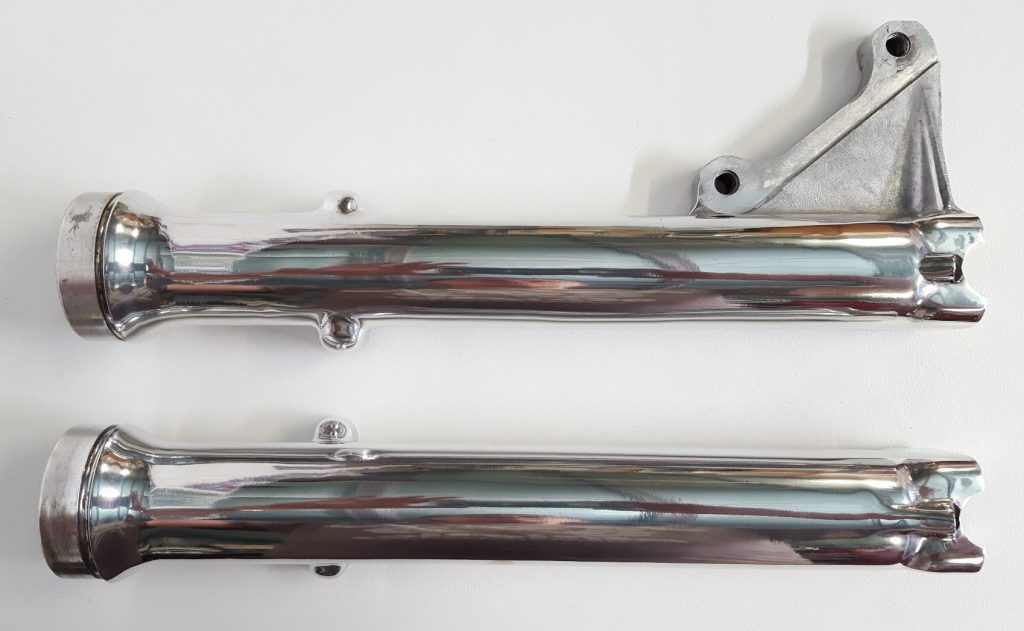 Now things really start to take shape as the Suspension and Frame come together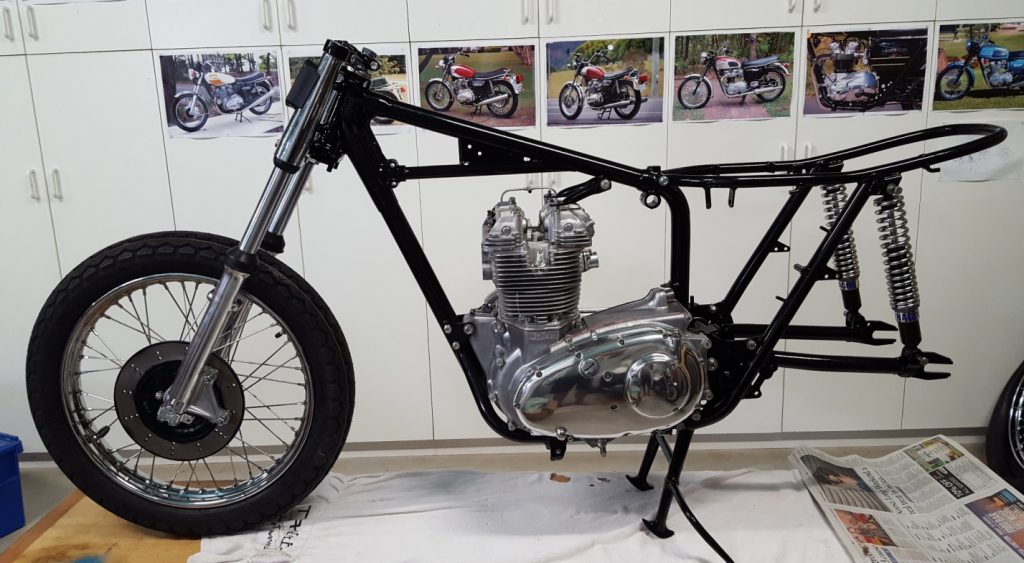 The Front Mudguard and Brake Caliper are fitted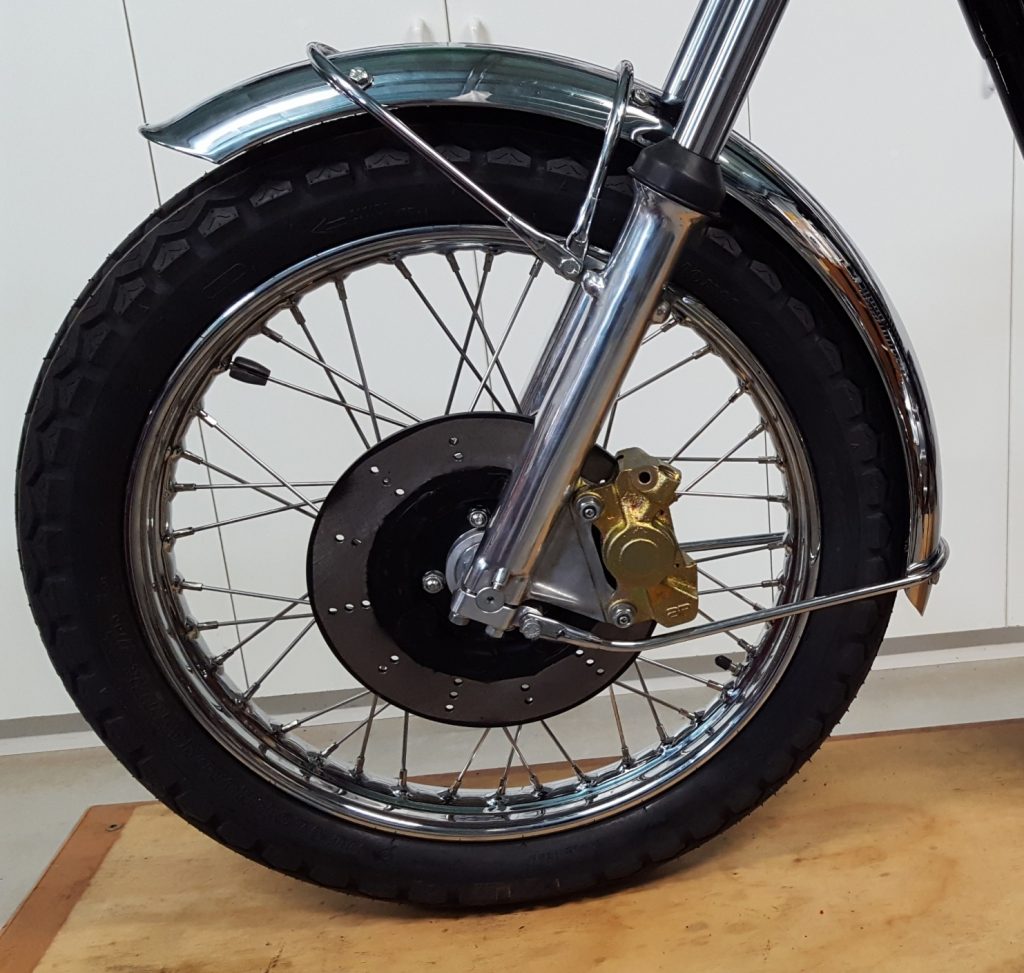 New Amal Carburetors, Air Cleaner and Oil Tank are fitted next.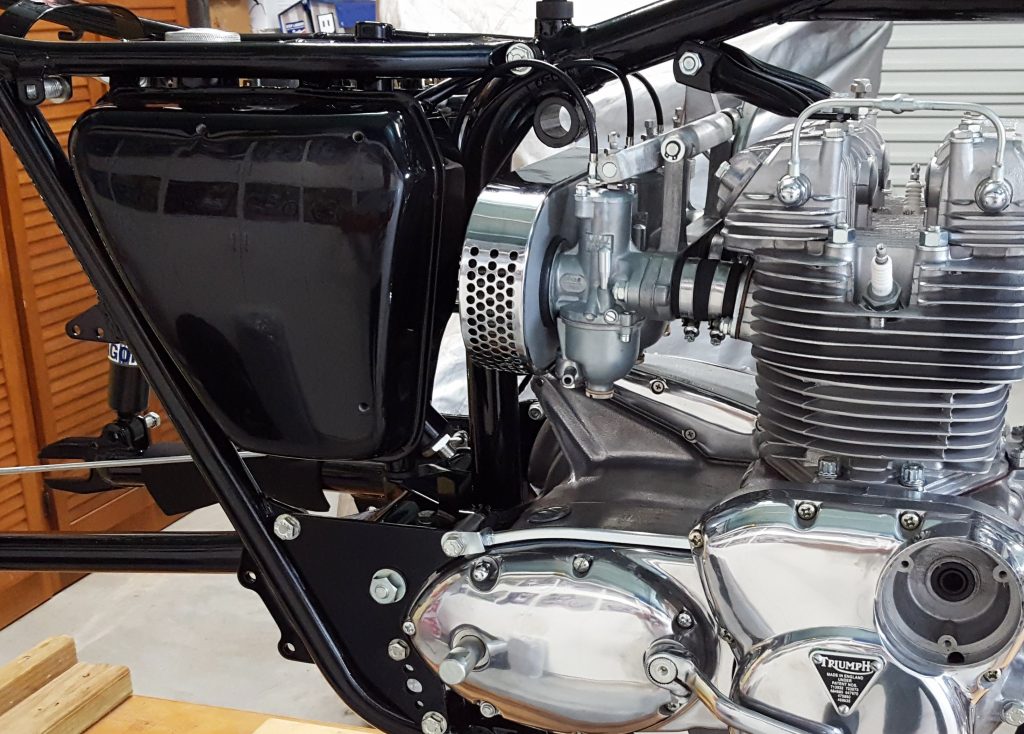 Electrical Components are installed.
Save
Save
Save
Save
Save
Save
Save
Save
Save
Save
Save
Save
Save
Save
Save
Save
Save
Save
Save
Save
An Oil Cooler was introduced with the Triumph T150 Trident to ensure cooler running.
Separate Manifold and Exhaust Pipe combination was also unique to the Trident.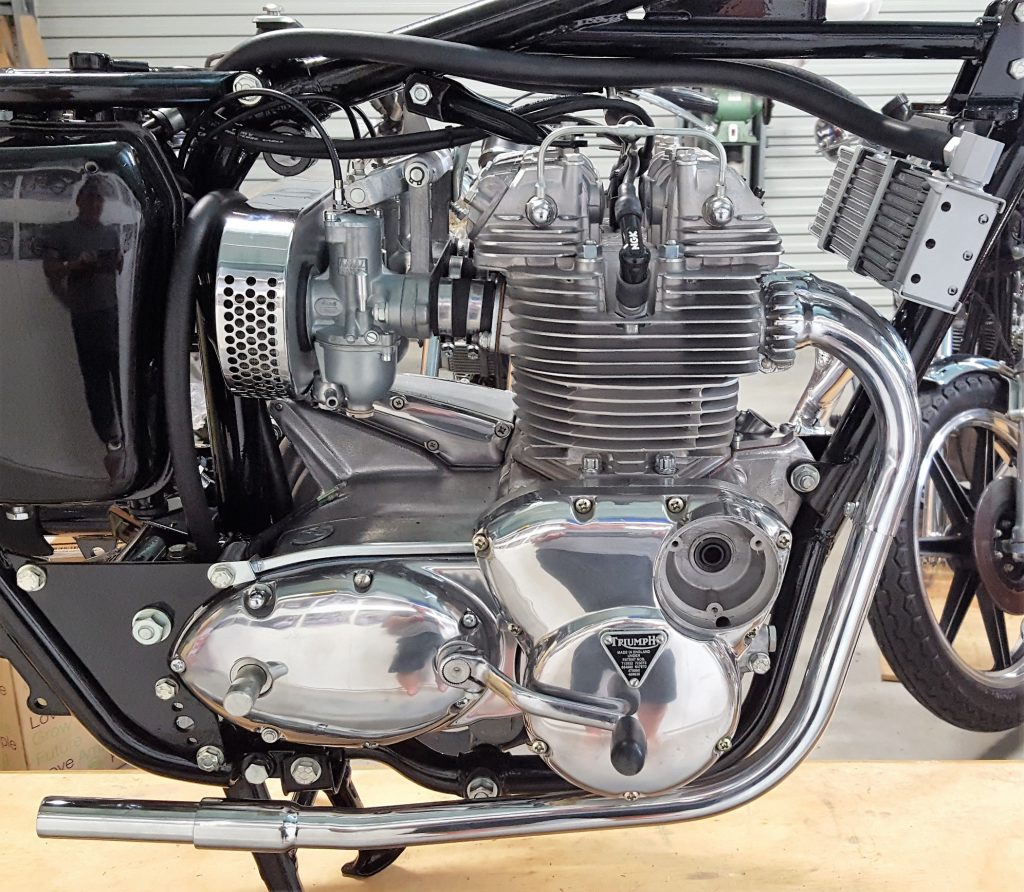 Oil pipes are routed so they will sit neatly out of site once the rebuild is complete.
Seat, Exhaust, Indicators… Really starting to look like a bike!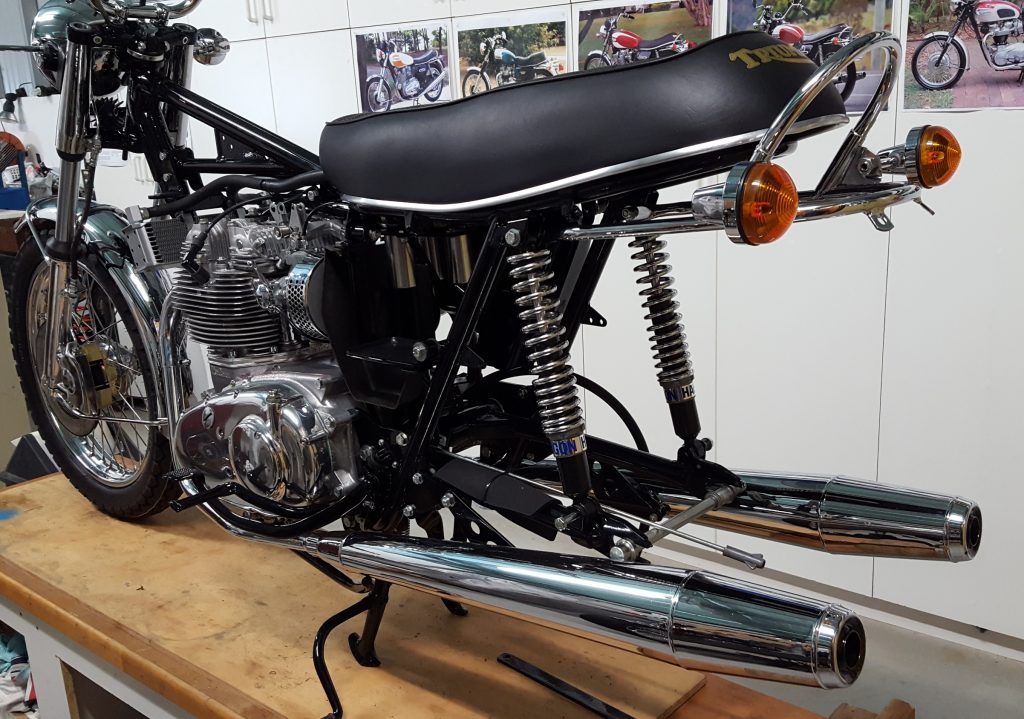 After some drama with a sub-standard rim, the rear wheel is finally laced up and in place.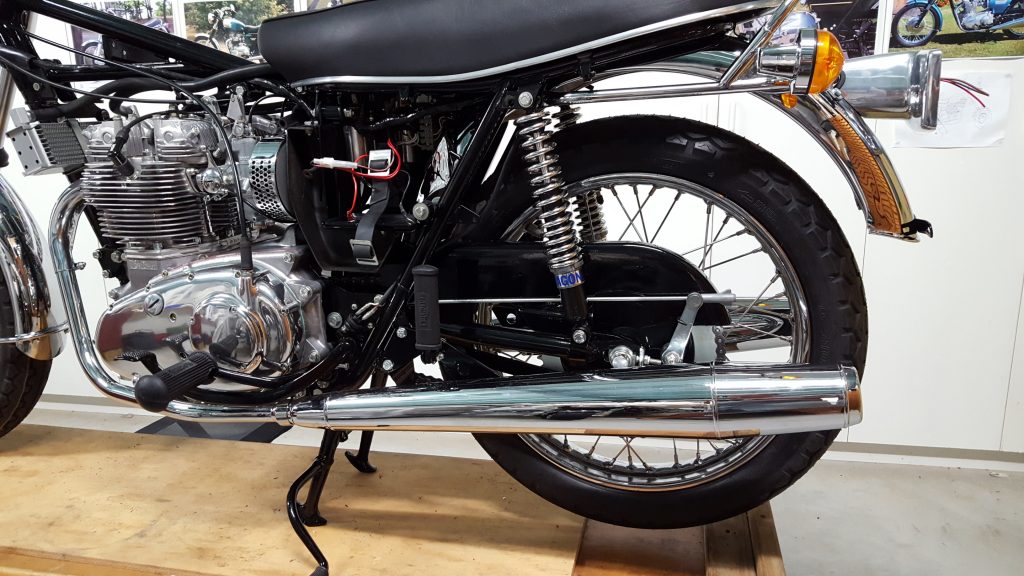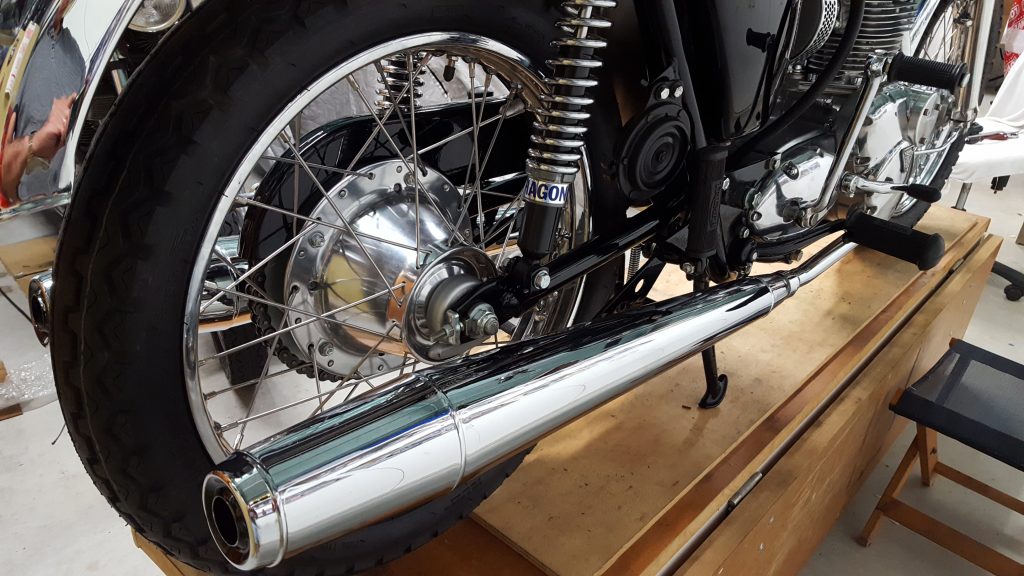 The Trident is a very slender machine
Wiring Harness has been custom made in house to suit the modern Tri-Spark electronics that have been fitted to this Trident.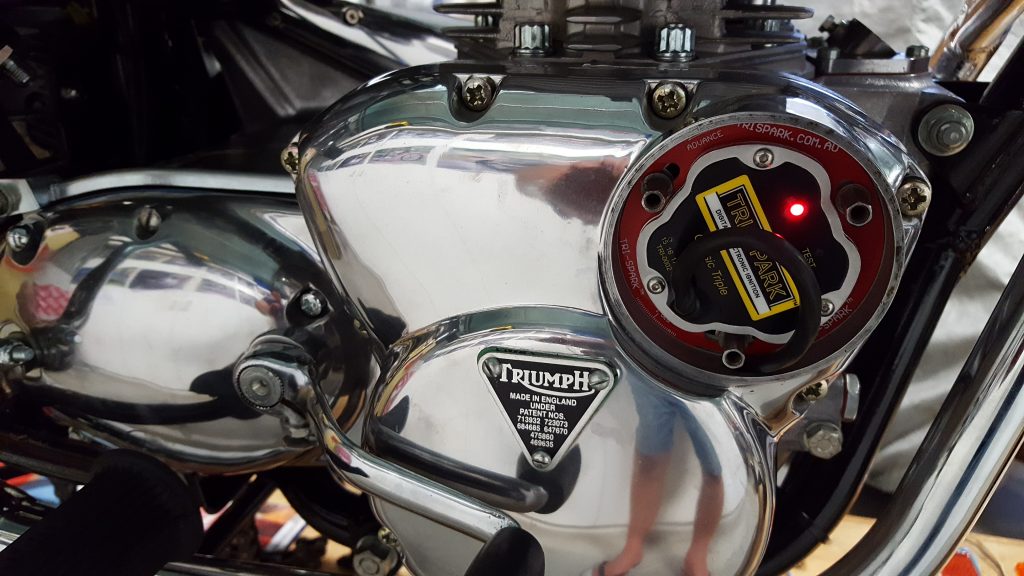 Starting to really look like a motorcycle!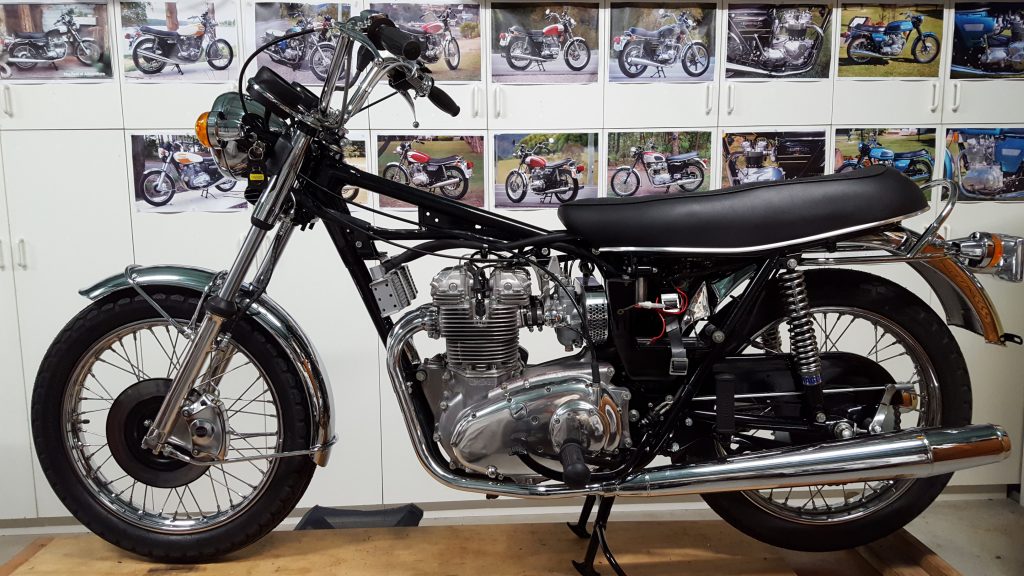 Lucas Tail Light and Lucas Indicators in place and ready for testing.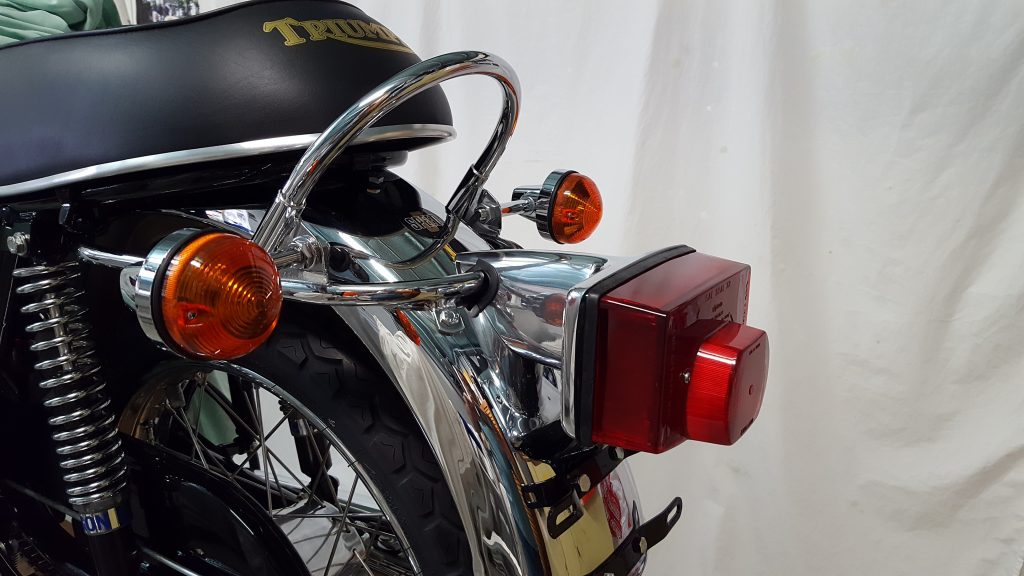 Smiths Gauges back from the Instrument Fitters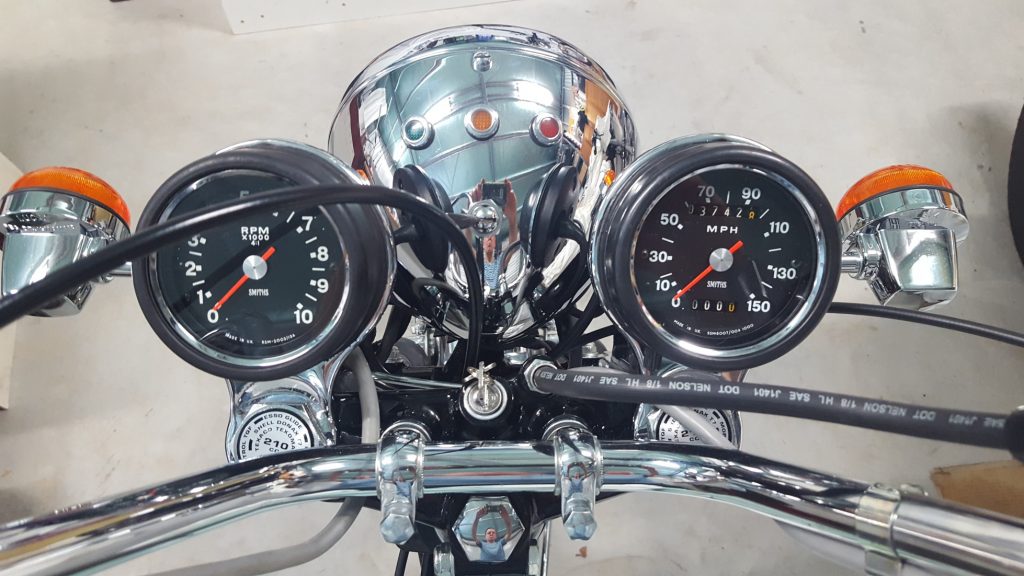 Restoration Complete!
Photo Shoot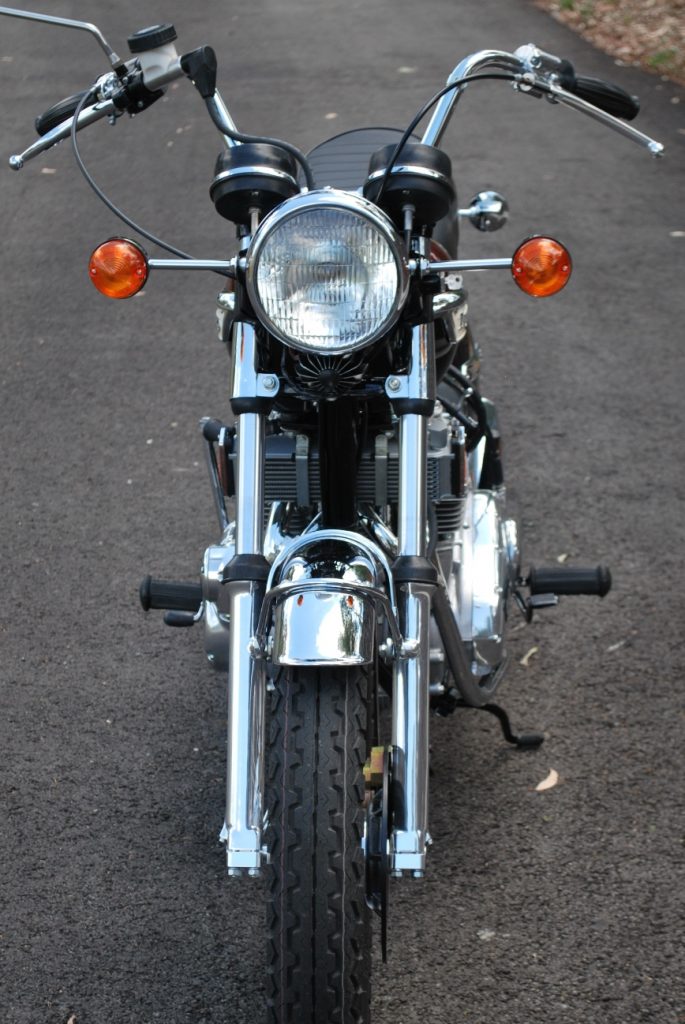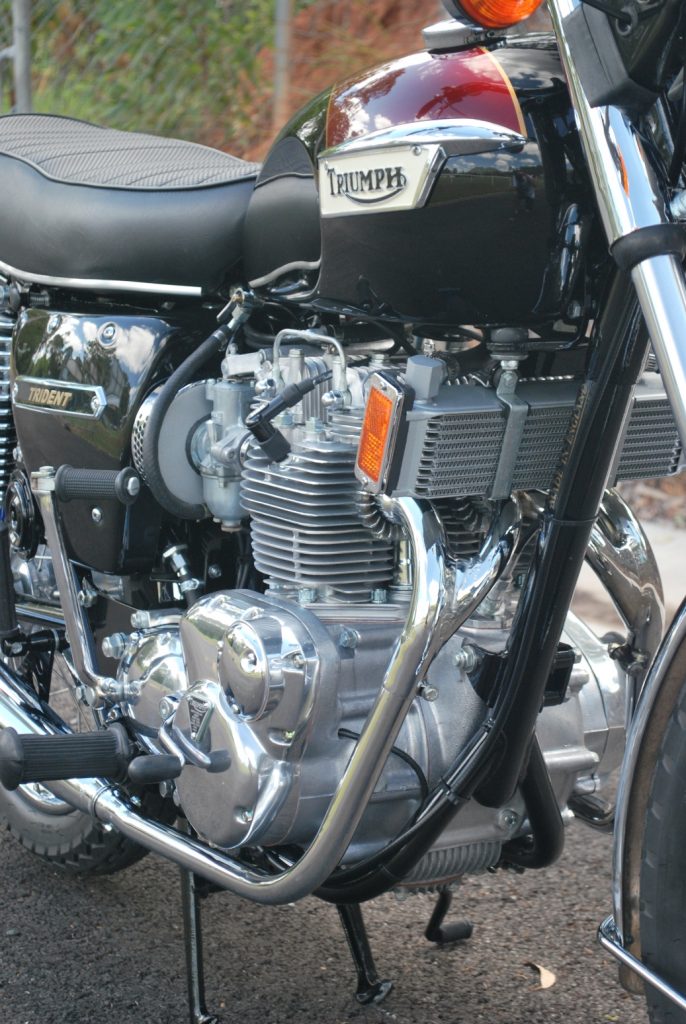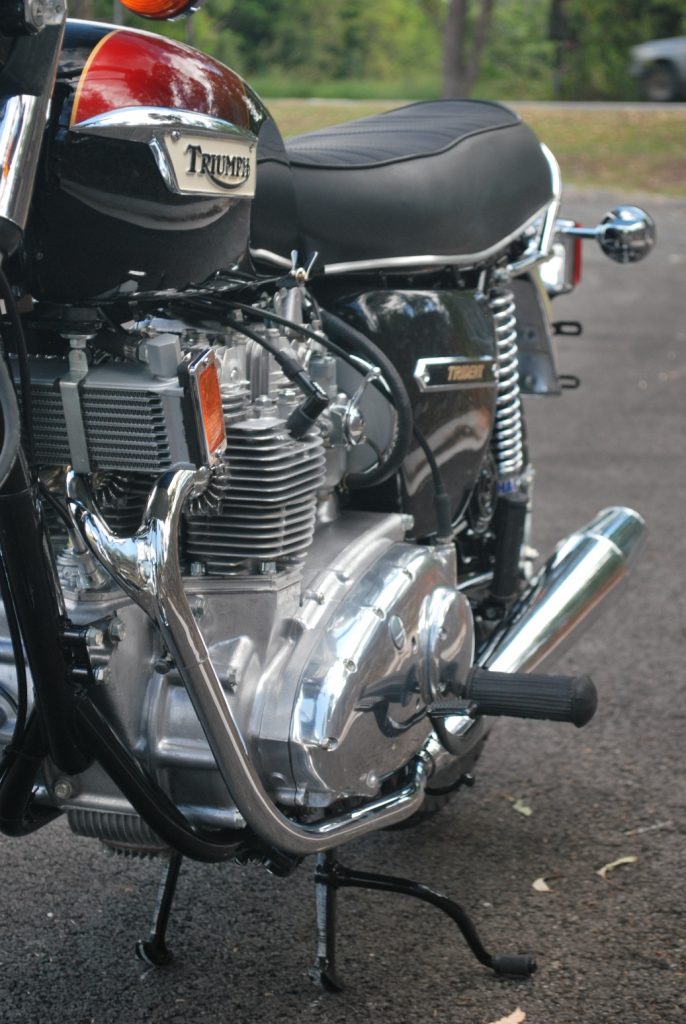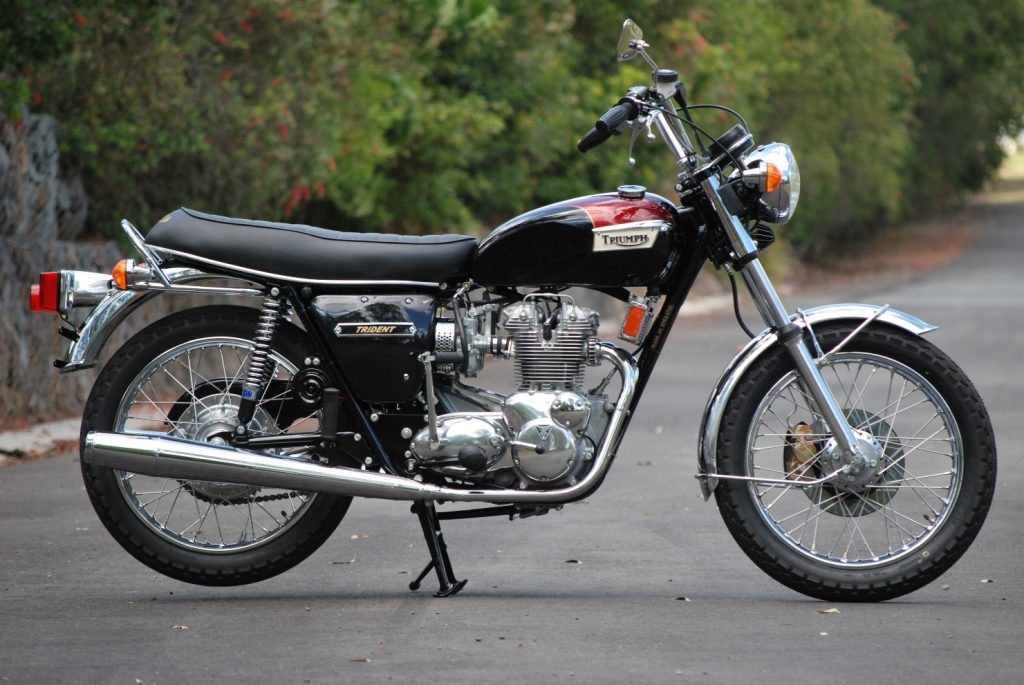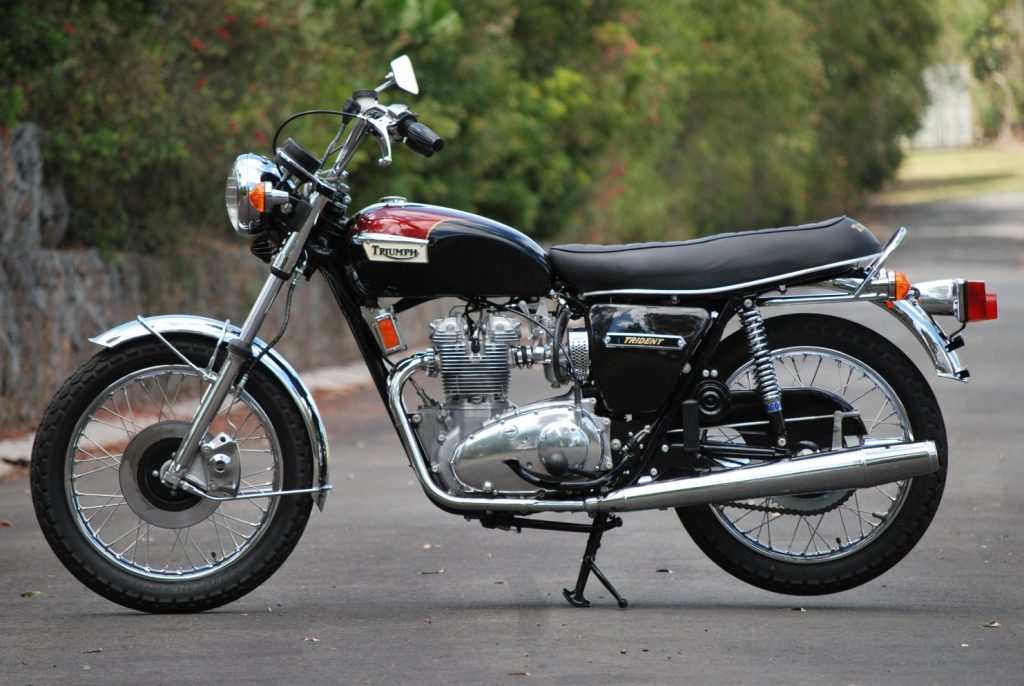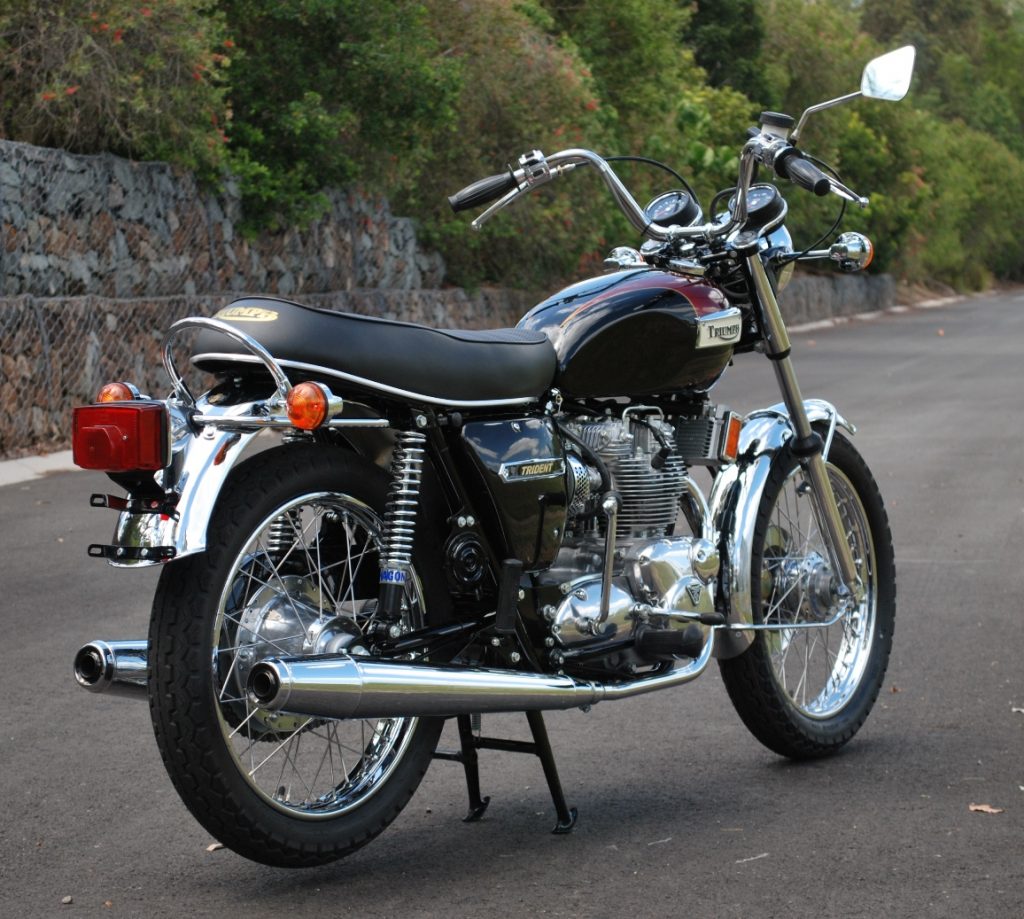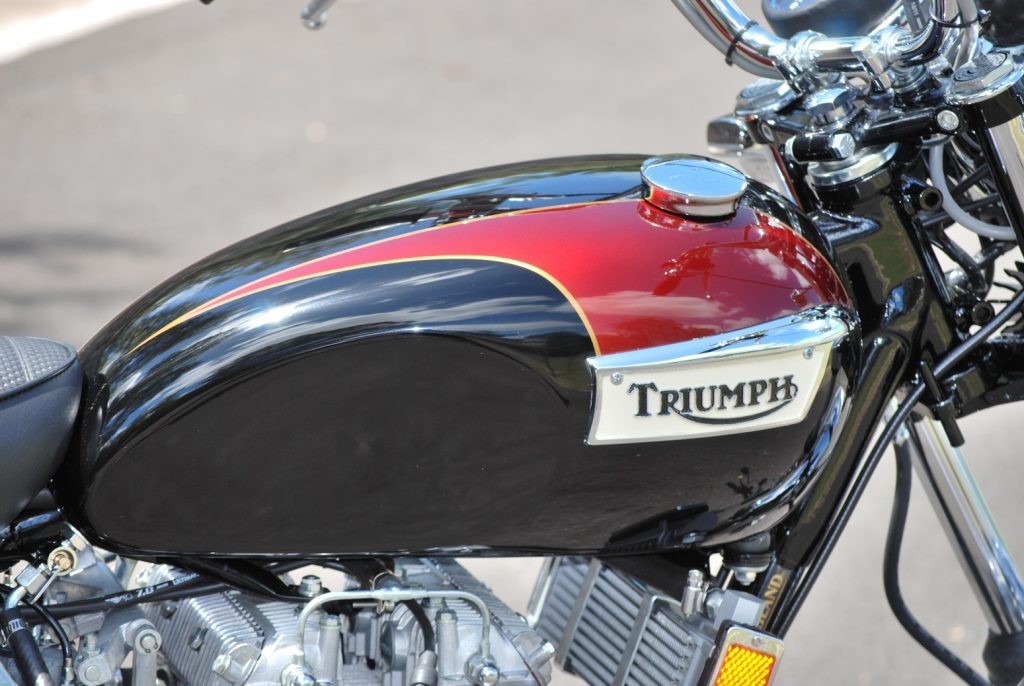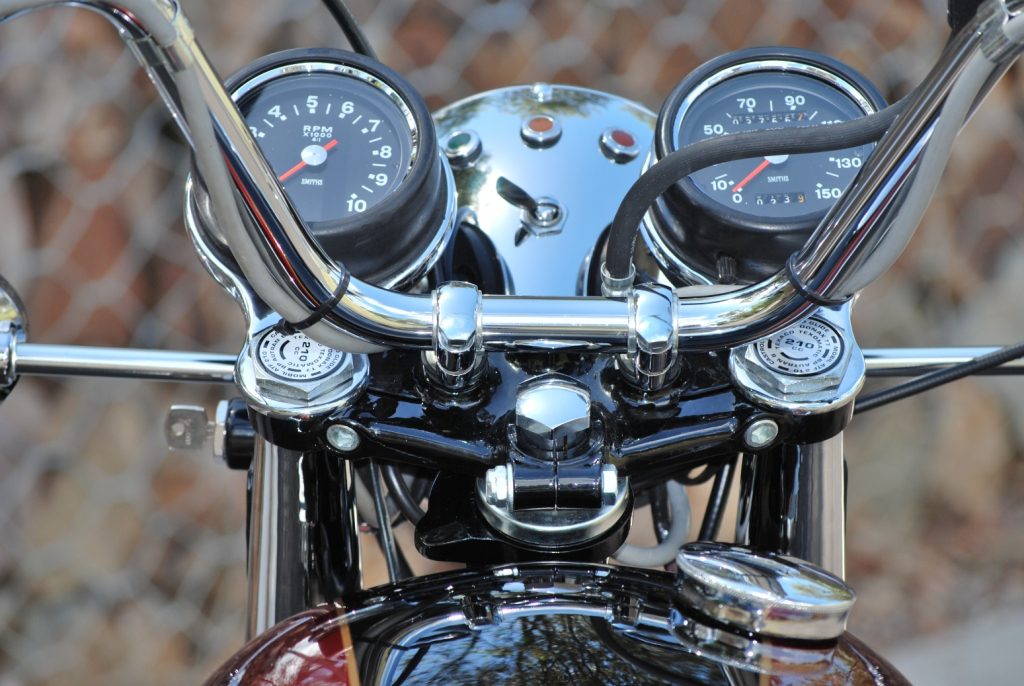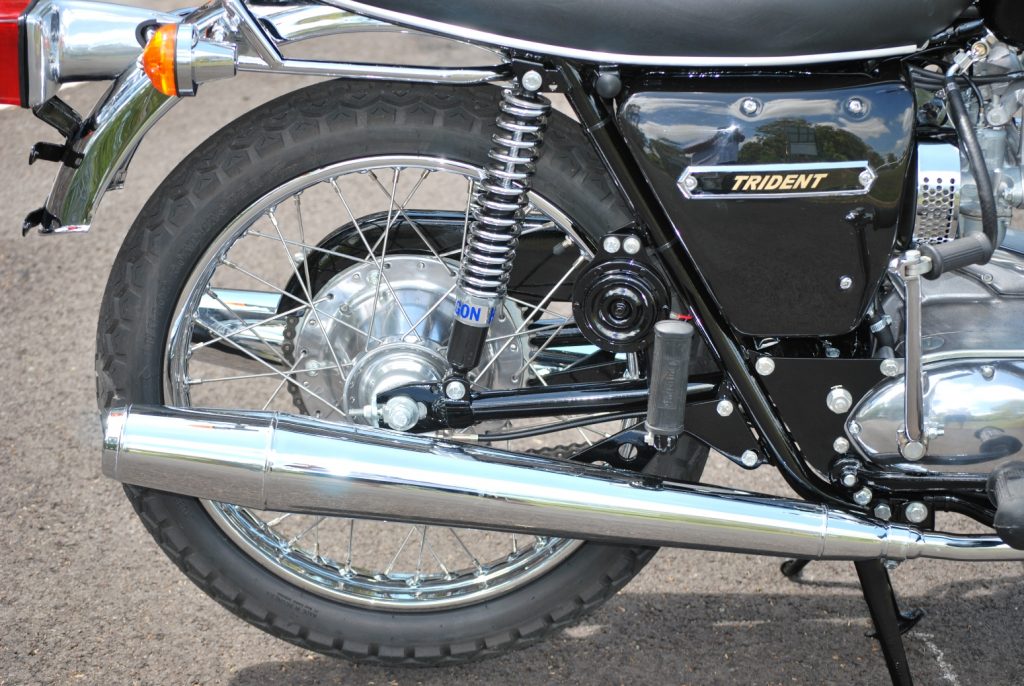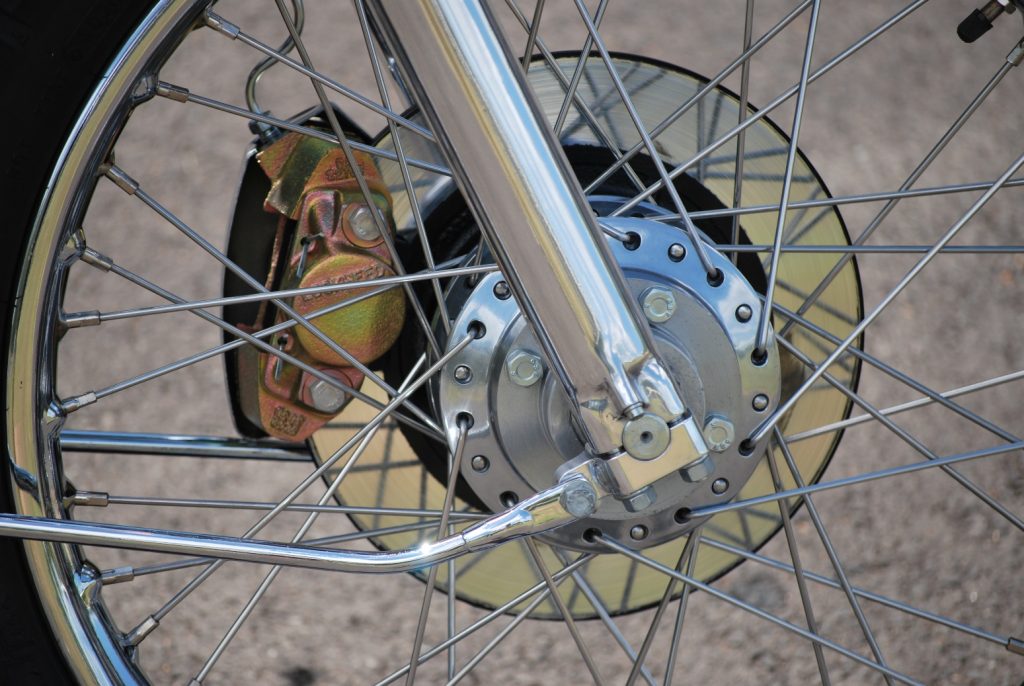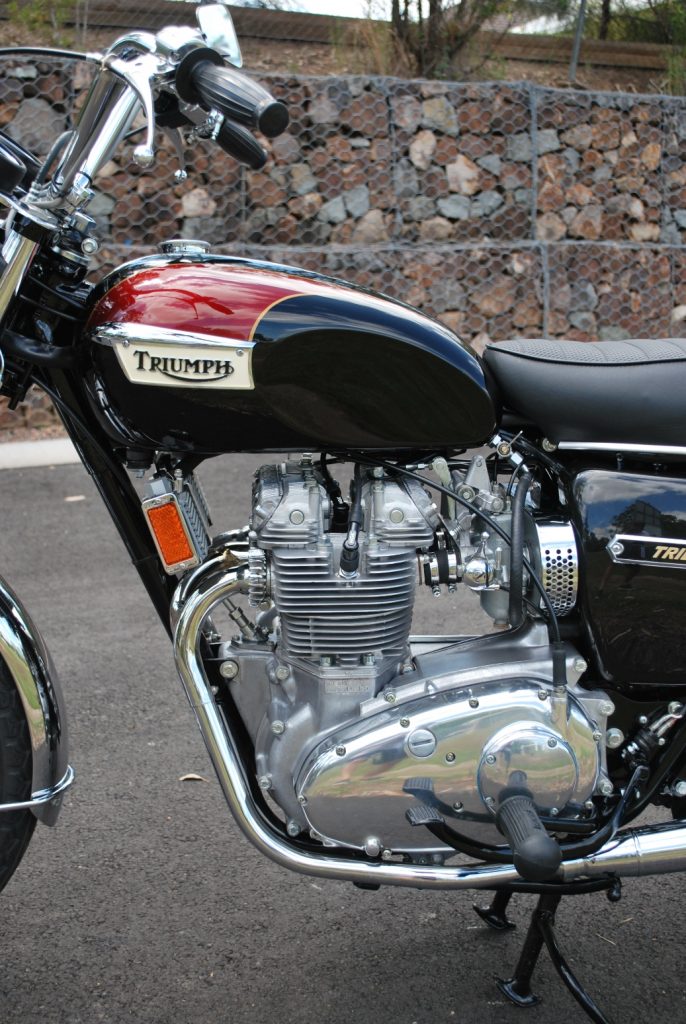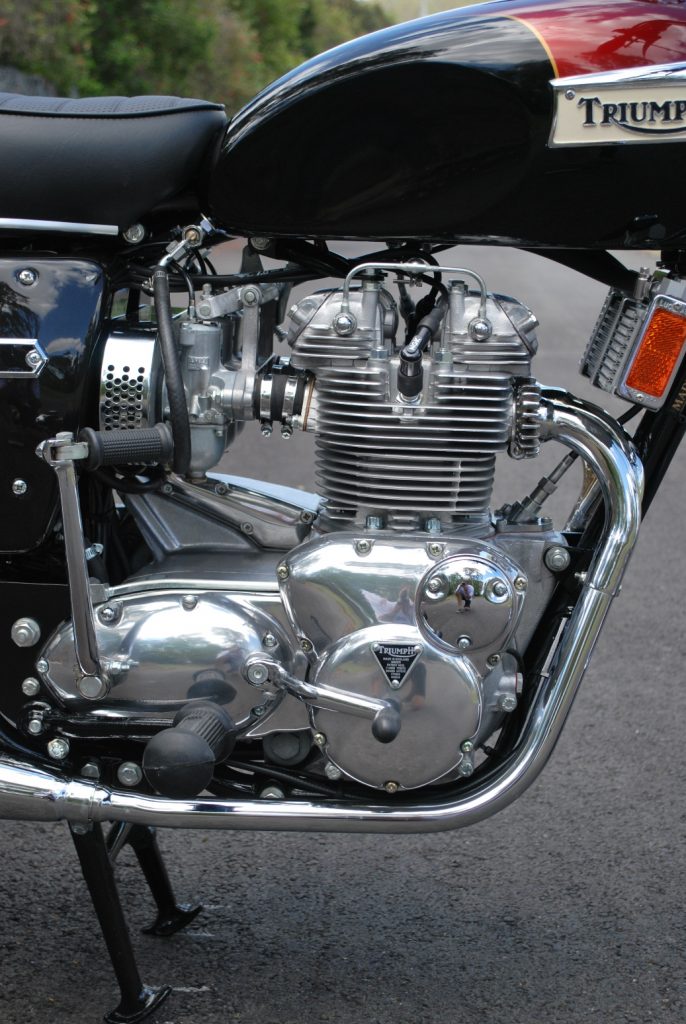 T160 Restoration Project Coming Soon!
Save
Save
Save
Save
Save
Save
Save
Save
Save
Save
Save
Save
Save
Save
Save
Save
Save
Save
Save
Save
Save
Save
Save
Save
Save
Save
Save
Save
Save
Save
Save
Save
Save
Save