Triumph T160 Trident Engine Rebuild DVD now available!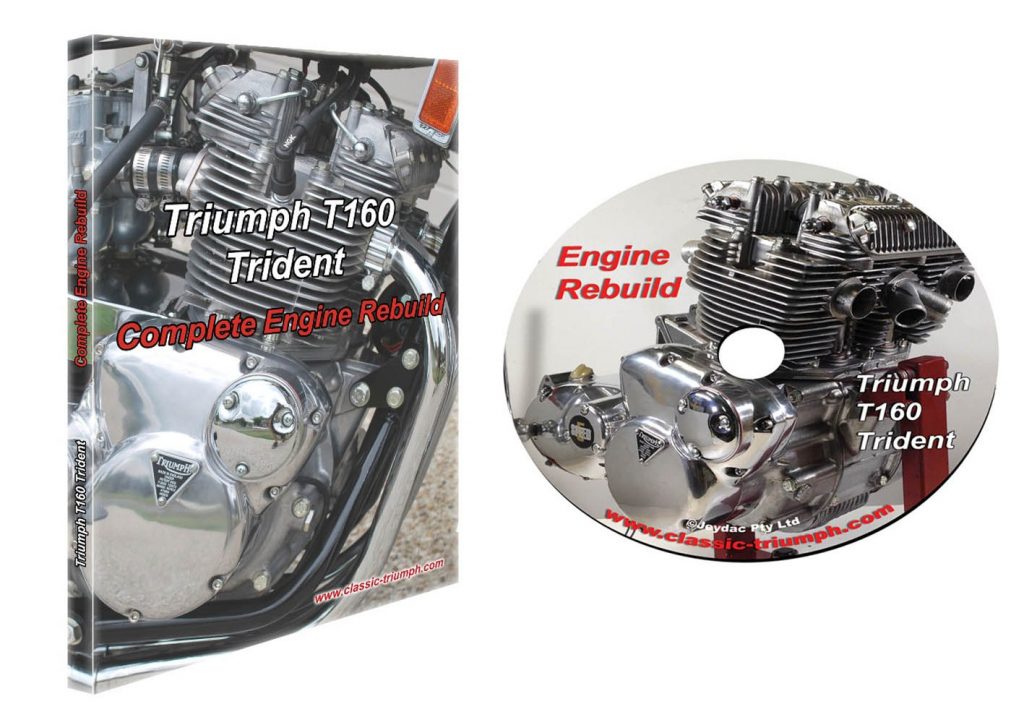 Price – AUD $49.95 + AUD $8 P&H
Available in the Following Formats
DVD – NTSC (USA)
DVD – PAL (Europe, UK, Asia, Australia, New Zealand)
Mp4 Disk – (Computers, most Blu Ray Players and Game Consoles, more recent DVD players – Higher resolution)
Important – Please choose your preferred disk option …
About this video
Purchased brand new in Ballarat, Australia on my 20th birthday, this 1975 T160 Trident obviously had my name written all over it right from the very start! I purchased it in 2008 looking very neglected and decided it was going to be a restoration project that I would film and make into a documentary, however life circumstances dictated that  the rebuild would have to wait 8 yrs to really get under way.
The photograph here really does not show how unloved this bike really was when I first purchased it.
The restoration was completed just in time to take out the trophy for the Best Meriden Triumph at the 2017 Southern Triples Rally in Hahndorf, South Australia, the weekend before my 60th birthday!
Compare the photo below with the one above!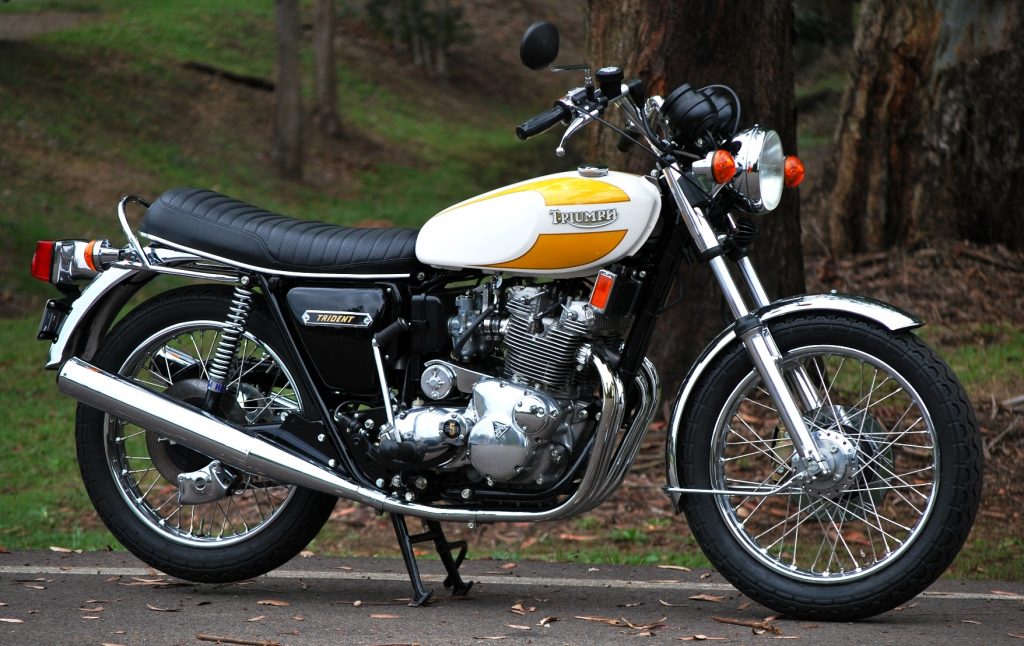 T160 Triumph Trident Restoration

The entire restoration was filmed and the DVD featuring the Engine Rebuild is now available.
Here is a pre-view of some of the content.
Engine Rebuild – Part 1.
Save
Save
Save