Amazing new Triumph T160 Trident Engine Rebuild DVD will be available soon.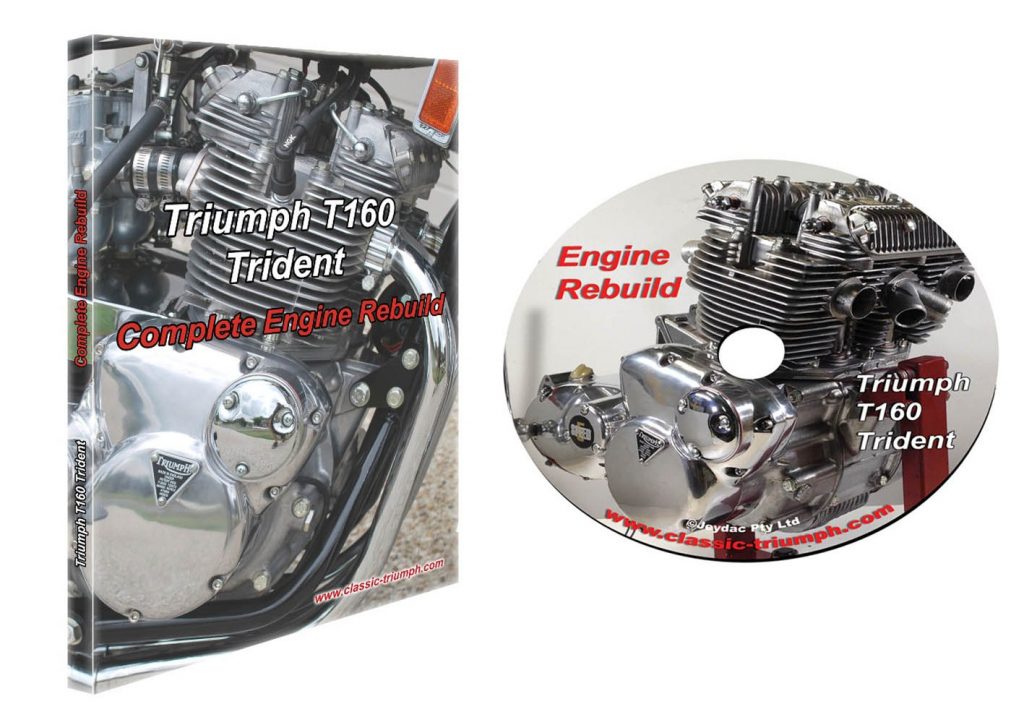 AUD $59.95
Whether you are about to embark on a Trident Engine rebuild or whether you just love these Triumph Tridents/BSA Rocket Threes (or any other Triumph for that matter) this DVD will both entertain and inform! Nowhere else will you find such detailed or well presented information as is presented in this DVD.
To receive notification of the release please CLICK HERE and complete the pre-release form. When the DVD is available you will receive email notification including a $10 discount coupon code for online ordering.
About this DVD
Purchased brand new in Ballarat, Australia on my 20th birthday, this 1975 T160 Trident obviously had my name written all over it right from the very start! I purchased it in 2008 looking very neglected and decided it was going to be a restoration project that I would film and make into a documentary, however life circumstances dictated that  the rebuild would have to wait 8yrs to really get under way.
The photograph here really does not show how unloved this bike really was when I first purchased it.
The restoration was completed just in time to take out the trophy for the Best Meriden Triumph at the 2017 Southern Triples Rally in Hahndorf, South Australia, the weekend before my 60th birthday!
Compare the photo below with the one above!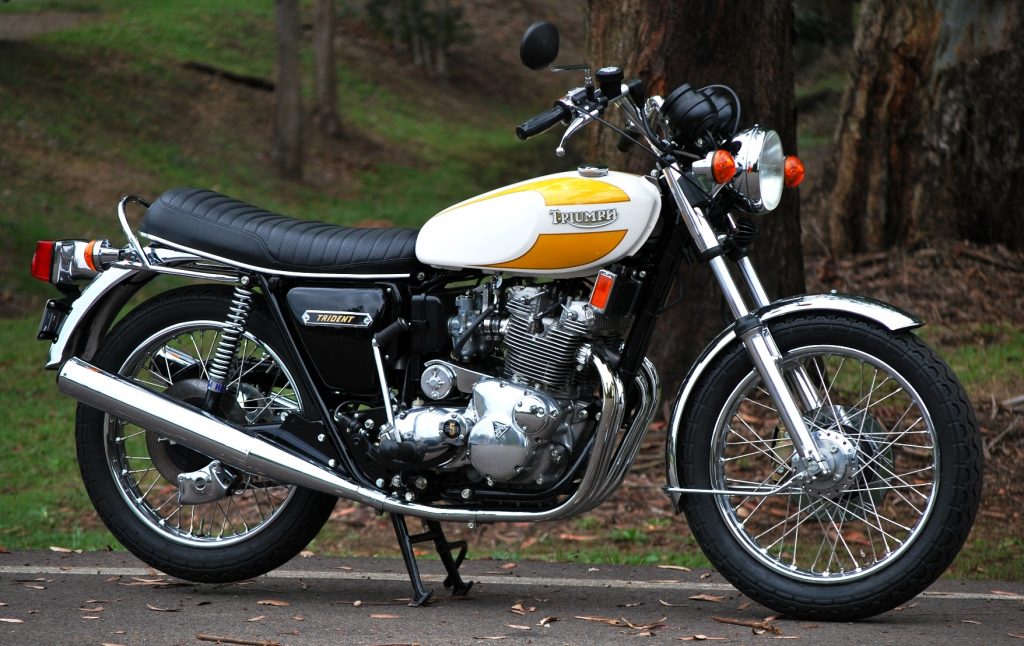 T160 Triumph Trident Restoration

The entire restoration was filmed and the DVD featuring the Engine Rebuild will soon be available.
Here is a pre-view of some of the content.
Engine Rebuild – Part 1.
Gearbox Rebuild
Trident Clutch & Primary Drive Rebuild – Part 1.
Triumph Trident T160 Primary Chain Conversion
We've developed a T160 Triplex Primary Chain Conversion kit that will allow owners to convert their machines from the original 7/16″ Duplex primary chain that is no longer available, to a triple row or triplex chain as used on the T150.
Go to https://classic-triumph.com/t160-primary-drive-conversion for more information.
Save
Save
Save